Eye Boutique of Sedona is now a Certified Sustainable Business at the Innovator/Silver level from the Sustainability Alliance.
Sedona AZ (September 12, 2020) – It didn't take much convincing for Dr. Carolyn Martin to certify Eye Boutique of Sedona in the Village of Oak Creek. When she heard Darcy Hitchcock speak at a Rotary meeting in early 2017, she quickly became one of the first certified sustainable businesses. "It made so much sense to me as a way to let customers know what we're doing," Dr. Martin explains. It helps her compete with all the big national chains. "We have a wonderful patient base. They want to shop local and support local businesses that give back to the community. Our goal is to have relationships with patients and customers. I look at the business more as a gathering place where we happen to take care of your eyes. You're part of my family."
Since 2017, Eye Boutique has continued to improve sustainability performance and now qualifies for Innovator/Silver certification. The business signed up with APS to get 100 percent green power and installed full-length blinds on south-facing windows for energy efficiency. "We've watched our electric bill go up each year," presumably because of hotter summers, so Dr. Martin is considering approaching the property manager to install solar panels. 
Their remaining carbon emissions are small. One employee works from home most days and another walks to work. Most of the customers are local. Dr. Martin commutes in an all-electric Tesla. What's left is shipping. Their lens labs and frame vendors are spread throughout the U.S. "I'm on the lookout for options to reduce shipping. Maybe we could start creating our frames onsite using a 3D printer." In the meantime, she's considering carbon offsets to mitigate shipping emissions.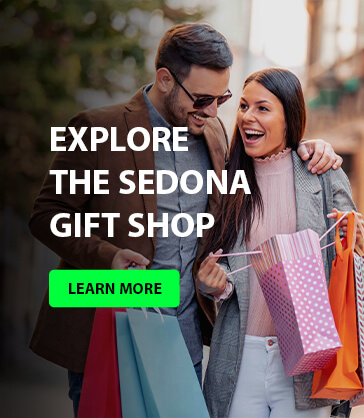 The shop already carried a line of frames made from recycled plastic but now they also recycle contact lenses and packaging through TerraCycle. Customers can bring their used contacts and lenses into the store and drop them off for free. The contacts don't even need to be cleaned. Demonstration eyeglass lenses are recycled too.
They use Method brand non-toxic cleaners for most surfaces. They use rubbing alcohol and sterile CaviWipes for surfaces and equipment that the patients come in contact with.
Another aspect that sets Eye Boutique apart is their outstanding staff development. They provide tuition reimbursement for industry certifications as well as continuing education. They pay for all work-related training including general skill development like Dale Carnegie and meditation workshops. All professionally certified employees participate in profit sharing. See other certified sustainable businesses.