Phoenix AZ (August 14, 2014) – Expanding Your Horizons, a solo photography/art exhibit of works by award-winning photographer and Sedona, Arizona resident Beverly Kievman Copen opens at the Herberger Theater Center on September 5, 2014. The special exhibit will feature a wide variety of beauty, culture and reflections from many different countries, particularly from Copen's extended journey to China last fall.  
The public is invited to attend the free opening reception on Friday, September 5, 5:30-7:00PM at the Herberger Theater Art Gallery, located at 222 E. Monroe in downtown Phoenix. Meet the artist, enjoy beautiful visual and video art, music by String Serenade, and light refreshments, sponsored by China Focus Travel and George Brazil Plumbing and Electrical Service, will be in Bob's Spot Gallery Lounge.
Some of the canvas photographs are enhanced with oil or acrylic painting, a process Copen calls Art on Photography. In addition, a video display will showcase some of her favorite images as well as a selection from her forthcoming educational e-book, Your Eyes Are Your Windows to the World.
"My passion in photography is to capture the essence of the culture, the people, the beauty of their countries, and reflect on how they live," said Copen. "It is my deepest hope that my photographs tell stories. You will see my favorite doors around the world that simply invite you to come in."
Expanding Your Horizons artwork is on display and available for purchase through September 29. A portion of artwork purchases benefit the Herberger Theater Arts Education and Youth Outreach Programs.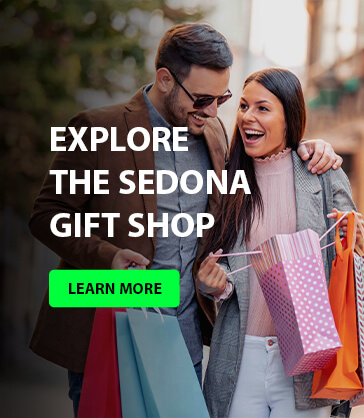 About The Herberger Theater Center
The Herberger Theater Center is a 501(C)(3) Arizona non-profit organization that supports and fosters the growth of the performing arts in Phoenix as the premier performance venue, arts incubator and advocate. Opened in the heart of downtown Phoenix in 1989 and fully renovated in 2010, the Herberger Theater Center is host to several Valley of the Sun theater and dance companies; and offers three theater venues – Center Stage, Stage West and The Kax Stage, an art gallery, as well as rentable event space for a variety of community uses. Over the last 25 years 3.7 million patrons have enjoyed more than 11,000 performances at the Herberger Theater. Proceeds from annual fundraising efforts benefit the Herberger Theater's Youth Outreach Programs – Arizona Young Artists' Competition, Multicultural Theater Camp and Wolf Trap. For more information about the Herberger Theater Center, Lunch Time Theater, Art Gallery, Leadership Circle, Arts Education and Community Programs, visit www.HerbergerTheater.org or call  602-252-8497 (box office).
About Beverly Kievman Copen
Beverly Kievman Copen, a Sedona resident for 10 years,is an entrepreneur, author and photographer.  Her global focus on photography has been featured in numerous galleries in Arizona including the Herberger Theater Performing Arts Center Gallery, Phoenix; and in Sedona, the Sedona Art Center, Oak Creek Gallery, Pop Up Gallery, the Manheim Gallery, Cottonwood; and exhibited frequently in the Canyon Moon Theater gallery and currently in the Marketplace Café. In 2012 her "Sunset of the Century" photograph won the Arizona Highways Grand Prize.  She created personalized calendars for the Phoenix based George Brazil companies for two years, with copies in the thousands.  This SOLO exhibit for Herberger Art Gallery in Phoenix is the most extensive and diverse selection of her works to date.
In business, Beverly has more than 45 years of experience in sales, marketing and communications.  She has received widespread recognition for her work with businesswomen, both domestically and internationally. She has been a featured speaker at conferences throughout the United States, and in many countries, including New Zealand, Australia, Japan, Canada, Singapore and Malaysia. The primary topics of the programs included: sales, new business development, entrepreneurship, publicity/ promotions, personal development, and women in business.  She is the author of three published books – on sales, business development, and other non-fiction topics. Her fourth is soon to be released as an educational e-book by Rowman & Littlefield, titled Your Eyes are your Windows to the World.