Sedona AZ (May 30, 2019) – Sedona International Film Festival presents the Exhibition on Screen series with "Van Gogh & Japan". The event will show in Sedona on Monday, June 10 at 4 and 7 p.m. at the festival's Mary D. Fisher Theatre.
The festival is proud to be the official host of the series, joining hundreds of theatres around the globe for this special exhibition on screen. Cinema guests can now enjoy unprecedented high definition access into the lives of renowned artists, their art and the fabulous museums and galleries that are the custodians of such masterpieces.
"Van Gogh & Japan" journeys from the critically acclaimed exhibition at the Van Gogh Museum, Amsterdam, to the beauty of Provence and the enigma of Japan itself. Featuring Van Gogh's personal letters and written accounts by friends and contemporaries this extraordinary and moving film reveals the fascinating story of Van Gogh's little-known deep connection to Japanese art, despite never travelling to Japan himself, and the role it has in understanding his most iconic works.
As well as investigating the expression of Van Gogh's 'japonisme', the film explores how Japanese society have developed an affinity to Van Gogh's work as a result of his engagement with their culture. Featuring insights from contemporary artists, including calligrapher Tomoko Kawao and performance artist Tatsumi Orimoto, Van Gogh & Japan provides revealing and modern perspectives on the rich, symbiotic relationship between Van Gogh and Japan.
As the Edo period came to an end in 1868 and Japan opened up to the West, Paris became awash with all things Japanese in the form of decorative objects and colorful woodcut prints called 'ukiyo-e'. While Van Gogh had no desire to visit Japan, he became fascinated with elements of their visual culture and how they could be adapted in his own pursuit of a new way of seeing. He read descriptions of Japan and studied Japanese works carefully, learning from their bold and contrasting use of color, their compositional fluidity of line and their unusual croppings of natural forms. He also acquired a large quantity of Japanese prints which he tried to sell without success, although they did provide a great source of inspiration.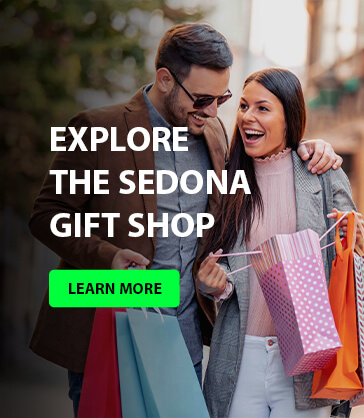 In 1888, Paris became too much for Vincent and he left for the south of France, in the pursuit of new subject matter and a healthier life. In Provence, he discovered a beautiful landscape, powerful light and exotic people which spoke to his idealized vision of Japan – his Japanese dream. The productive yet troubled years that followed produced some of the most unique and iconic works in Van Gogh's oeuvre such as The Sunflowers and his series of iconic portraits.
David Bickerstaff, Director of "Van Gogh & Japan", comments: "The brilliant thing about working on a film about Van Gogh is the richness of insight one can gain from his letters and just looking closely at his artworks. You think you know them – they are famous, but with every viewing they reveal something new. The intensity of his fragile mind as he struggles with his art is laid bare with every mark he makes. It is the pursuit of a powerful simplicity that attracted Vincent van Gogh to the art of Japan, and the Japanese to his story."
"Van Gogh & Japan" will be shown at the Mary D. Fisher Theatre on Monday, June 10 at 4 and 7 p.m. Tickets are $15, or $12.50 for Film Festival members. Tickets are available in advance at the Sedona International Film Festival office or by calling 928-282-1177 or online atwww.SedonaFilmFestival.org. Both the theatre and film festival office are located at 2030 W. Hwy. 89A, in West Sedona.