Sedona Film Festival hosts big-screen presentation of art series at Mary D. Fisher theatre
Sedona AZ (November 6, 2018) – Sedona International Film Festival presents the Exhibition on Screen series with "Degas: Passion for Perfection". The event will show in Sedona on Monday, Nov. 12 at 4 and 7 p.m. at the festival's Mary D. Fisher Theatre.
The festival is proud to be the official host of the series, joining hundreds of theatres around the globe for this special exhibition on screen. Cinema guests can now enjoy unprecedented high definition access into the lives of renowned artists, their art and the fabulous museums and galleries that are the custodians of such masterpieces.
"Degas: Passion for Perfection" offers a unique insight into Degas' personal and creative life, looking at his relationship with the impressionist movement, fascination with dance, and struggle with his eyesight, which in time would prevent him making art altogether.
The film uncovers the fascinating story of his obsessive pursuit for perfection both through experimentation with new techniques and the study of past masters, including Italian Renaissance artists and near-contemporaries such as Ingres and Delacroix.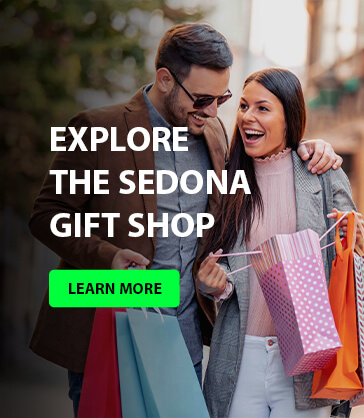 Directed by David Bickerstaff, the film journeys from a superb exhibition at The Fitzwilliam Museum in Cambridge, where the UK's most extensive Degas collection is held, to Paris and Italy, where Degas spent his formative years and taught himself to paint. The production offers exclusive access to view rare and diverse works.
Sometimes frustrated by his own failings, Degas was consumed by obsessive principles and failing eye sight but his determination to capture everyday life was evident in every mark he made. Never fully satisfied, many of Degas' drawings and sculptures were kept in private during his lifetime but, now through close examination, they can be seen as some of the most beautifully detailed and expressive works in the modern era.
Using written accounts by friends and commentators, and the narration of letters written by Degas himself, this film reveals a more complex truth behind one of the most influential French artists of the late 19th-century and serves as an exploration of the complex workings of Degas' artistic mind.
"Degas: Passion for Perfection" will be shown at the Mary D. Fisher Theatre on Monday, Nov. 12 at 4 and 7 p.m. Tickets are $15, or $12.50 for Film Festival members. Tickets are available in advance at the Sedona International Film Festival office or by calling 928-282-1177 or online atwww.SedonaFilmFestival.org. Both the theatre and film festival office are located at 2030 W. Hwy. 89A, in West Sedona.