Sedona AZ (October 7, 2016) – The Sedona Fire District (SFD) urges all residents to know how old their smoke alarms are, and to replace them every 10 years.
Does your home have a smoke alarm? According to the National Fire Protection Association (NFPA), the answer is likely yes: NFPA research shows that most American homes have at least one. But do you know how old your smoke alarms are? If you're like most people, you're probably not so sure.
A recent survey conducted by NFPA revealed that only a small percentage of people know how old their smoke alarms are, or how often they need to be replaced. That lack of awareness is a concern for the Sedona Fire District and NFPA because smoke alarms don't last forever.
"Time and again, I've seen the life-saving impact smoke alarms can have in a home fire, but I've also seen the tragedy that can result when smoke alarms aren't working properly," says SFD Fire Marshal Gary Johnson. "That's why we're making a concerted effort to educate Sedona Fire District residents about the overall importance of smoke alarms, and that they do have a life limit."
NFPA 72, National Fire Alarm Code®, requires smoke alarms be replaced at least every 10 years, but because the public is generally unaware of this requirement, many homes have smoke alarms past their expiration date, putting people at increased risk.
As the official sponsor of Fire Prevention Week for more than 90 years, NFPA is promoting this year's Fire Prevention Week campaign, "Don't Wait – Check the Date! Replace Smoke Alarms Every 10 Years," to better educate the public about the critical importance of knowing how old their smoke alarms are and replacing them once they're 10 years old. Fire Prevention Week is October 9-15, 2016.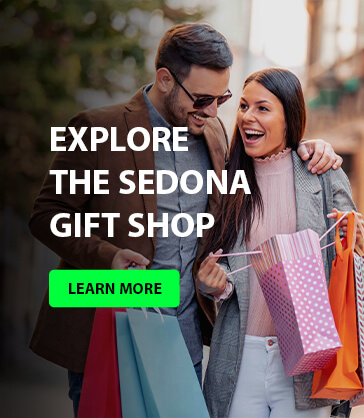 To find out how old your smoke alarm is and its expiration date, simply look on the back of the alarm where the date of manufacture is marked. The smoke alarm should be replaced 10 years from that date (not the date of purchase).  Smoke alarms should be tested monthly and that batteries should be replaced once a year.
Fire Prevention Week was established to commemorate the Great Chicago Fire, the tragic 1871 conflagration that killed more than 250 people, left 100,000 homeless, destroyed more than 17,400 structures and burned more than 2,000 acres. The fire began on October 8, but continued into and did most of its damage on October 9, 1871.
According to popular legend, the fire broke out after a cow – belonging to Mrs. Catherine O'Leary – kicked over a lamp, setting first the barn, then the whole city on fire. Chances are you've heard some version of this story yourself; people have been blaming the Great Chicago Fire on the cow and Mrs. O'Leary for more than 130 years.
While the Great Chicago Fire was the best-known blaze to start during this fiery two-day stretch, it wasn't the biggest. That distinction goes to the Peshtigo Fire, the most devastating forest fire in American history. The fire, which also occurred on October 8, 1871, roared through Northeast Wisconsin, burning down 16 towns, killing 1,152 people, and scorching 1.2 million acres before it ended.
For more information on smoke alarms and this year's Fire Prevention Week campaign, "Don't Wait: Check the Date! Replace Smoke Alarms Every 10 Years", visit NFPA.org. Need help with changing the batteries in your smoke alarm contact the Sedona Fire District at (928) 282-6800.