Sedona AZ (October 25, 2018) – World renowned flamenco and classical guitarist Esteban has been performing in Sedona with his daughter for almost 4 years at Sound Bites Grill. They will be releasing a new series of songs with music videos over the weekend in conjunction with their show at Sound Bites Grill on Sat Oct 27th at 7 p.m.
Esteban and Teresa have teamed up with videographer Landon Donoho out of Los Angeles whose videos have millions of views on YouTube! They are so excited about this partnership. "Landon is amazing to work with", says Esteban, and his level of care and professionalism pours into his work!
Esteban has recorded some new songs as well as new renditions of a lot of his hits.  At the concert you will hear some of the new songs including "Enter the Heart" and some new renditions of your favorites. One of his most popular songs is  "Sedona Sunrise" which was written in and for Sedona will also be heard at the concert in a new version.
After the concert at Sound Bites it's off to Northern California for their Carol of the Bells Christmas music video shoot with Landon.  Esteban and Teresa Joy love to play in Sedona and are grateful for all the local support!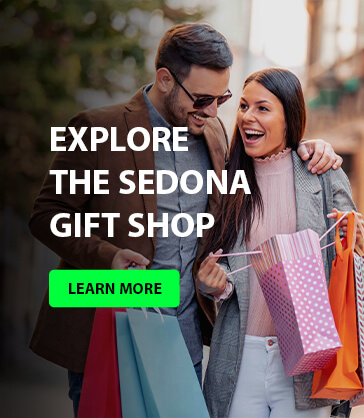 They will be coming back in November and in December for their annual Christmas Show. The two love Arizona and consider it home. As many know Esteban played in Scottsdale at the Hyatt Gainey Ranch and now he performs monthly in Sedona at the Hyatt Shops. Life is full of circles.
Esteban has topped the Billboard charts many times with his numerous albums, videos and DVD's, and has had first-time music history successes never before accomplished by any guitarist. He has been on the front page of the Wall Street Journal for his famous appearances and record-setting album sales on Home Shopping Network. Esteban enjoyed a full feature article in People Magazine as well as thousands of accolades from newspapers, magazines, and dedicated fans everywhere. He created a musical instrument division for affordable, quality guitars, and one of his big dreams has come true: hundreds of thousands of children and adults who never played before are now playing music. His concerts are memorable moments of the heart!
Show time on October 27th is 7 p.m. The doors open at 5:30 for dinner. The concert last about 2 hours and there is a meet and greet after the show. Esteban and Teresa Joy perform with Raul Yanez and Joe Morris. The band has been performing together for over 20 years.
Sound Bites Grill is located at the Hyatt Pinon Pointe Shops next to Starbucks. The entertainment restaurant is open for lunch and dinner daily at 11:30 a.m. until 9 p.m. and Friday and Saturday evening until 10 p.m.  For more information call 928-282-2713 or visit www.soundbitesgrill.com