Ring in the holidays as Sedona screenings mark the film's Northern Arizona premiere
Sedona AZ (December 1, 2011) – Much is known about musical genius Wolfgang Mozart, but little has been told about his older sister ­ and a musical prodigy in her own right ­ Maria Anna "Nannerl" Mozart. The epic drama "Mozart's Sister" turns the spotlight to Wolfgang's talented and gifted sibling.
"Mozart's Sister" premieres in Sedona on Tuesday, Dec. 13 as part of the Sedona International Film Festival's Tuesday Cinema Series. There will be two screenings of the film at 4:00 p.m. and 7:00 p.m. at Harkins Sedona Six Theatres.
Critics and audiences are raving about "Mozart's Sister". The Wall Street Journal calls it "a beguiling celebration!" Variety praises the film as "A stunner! A treat for classical music lovers and cinephiles alike," and Film Comment says it is "romantic and engaging."
Written, directed and produced by René Féret, "Mozart's Sister" is a re-imagined account of the early life of Maria Anna "Nannerl" Mozart, five years older than Wolfgang and a musical prodigy in her own right.
Originally the featured performer, Nannerl has given way to Wolfgang as the main attraction, as their strict but loving father Leopold tours his talented offspring in front of the royal courts of pre-French revolution Europe.
Approaching marriageable age and now forbidden to play the violin or compose, Nannerl chafes at the limitations imposed on her gender. But a friendship with the son and daughter of Louis XV offers her ways to challenge the established sexual and social order.
An amazing historical record exists in the correspondence of the Mozart family, including narrative accounts by Leopold, Mozart's father, of a three year journey that introduced his children, musical prodigies, to the courts of Europe.
"Captivated by those letters and the recounting of their great adventure, I began to imagine the many hardships they faced during their journey – the freezing cold of winter inside their horse drawn carriage, the gloomy inns they were forced to stay in, the exhausting, intense performance schedule they endured," said writer/director René Féret. "I could also picture their joy as they stood in the magnificent Court of Versailles and their presentation to the King, Louis XV."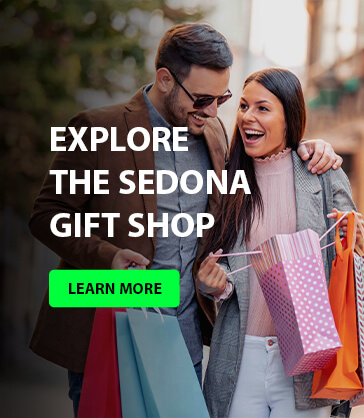 "In those letters I discovered and fell in love with Nannerl, Mozart's sister, a marvelous singer and remarkable harpsichordist. Her father, recognizing her talent early on, trained her in music beginning at age three, but once her younger brother Wolfgang was born, that soon changed," added Féret.
Denied a musical career, she ultimately devoted her life to her father and to the memory of her brother whom she survived by almost forty years.
"When I discovered Nannerl's story, I remembered other female characters doomed to a footnote in history due to their gender and family of origin. I knew that I wanted to make a film," said Féret. "I immersed myself in the 18th century, devouring the history books, biographies and correspondence of the period."
Wanting to give voice to the emergent music within Nannerl, Féret began to dream. He imagined her heartache, when her father stopped her from playing the violin because it was unsuitable for a girl. Thus, the tale was born.
The title sponsor for this film premiere event is Sedona Kids Tax Credit. The series is also made possible by a grant from the Arizona Commission on the Arts and National Endowment for the Arts, the City of Sedona, and the Sedona Community Foundation.
"Mozart's Sister" will be shown at Harkins Sedona Six Theatres on Tuesday, Dec. 13 at 4:00 and 7:00 p.m. Tickets are $12, or $9 for Film Festival members, and will be available starting at 3:00 p.m. that day in the Harkins lobby. Cash or checks only. Film Sedona members can purchase tickets in advance at the Sedona International Film Festival office, 2030 W. Hwy. 89A, Suite A3, or by calling 282-1177. For more information, visit: www.SedonaFilmFestival.com.