By Elizabeth Cate, Collection Development Librarian
Sedona AZ (December 13, 2019) – TV critics debate when the current Golden Age of Television began, but they all agree that today's viewer can enjoy an unprecedented number of high-quality shows. There are so many programs available to watch that the choice can be overwhelming. If you need help selecting a series, consider watching an Emmy winner or nominee. Many of this year's winners and nominees are available on DVD at the Library.
For example, check out best miniseries winner Chernobyl, an HBO program that dramatizes the 1986 nuclear accident. Find out why Bill Hader, the star of Barry, won best actor in a comedy series, and view the winning performance of actress Jodie Comer in two seasons of Killing Eve. Game of Thrones won best drama, and there are seven seasons to watch, with the final season recently released on DVD. Other nominated or winning series not to be missed are The Handmaid's Tale, This Is Us, Better Call Saul, The Good Place, Veep, and True Detective.
If you followed this year's Emmys, you likely noticed how many winners were produced by streaming platforms such as Amazon, Netflix, and Hulu. For instance, the Amazon shows Fleabag and The Marvelous Mrs. Maisel were big winners. While some streaming series are released on DVD, others are not.
If you don't subscribe to a streaming service, don't feel left out, because as a Sedona Library patron, you have access to on-demand video for free through Kanopy, the Library's streaming platform. With a selection of over 30,000 videos, the Kanopy collection includes new releases, independent and international cinema, classic movies, documentaries, educational films, and more.
Library cardholders can access Kanopy on their home computers or with the Kanopy app on mobile devices. To get started using Kanopy, visit sedonalibrary.kanopy.com or kanopy.com , enter your name and email, and create a password. Kanopy will then send you an email—just open it, follow the directions, and start watching.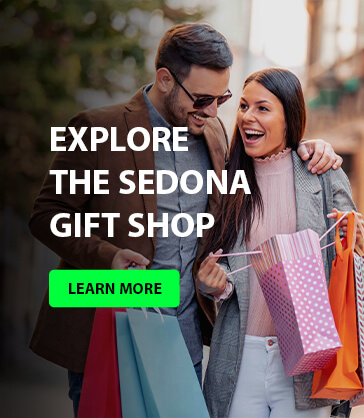 You can stream up to four movies per month on Kanopy. A counter at the top right of your screen lets you know how many movies remain in the month.
Give Kanopy a try—it's easy and free, and you'll be amazed at the terrific selection of thought-provoking and entertaining films!
And don't forget that Sedona Library offers a huge collection of all types of DVDs to browse at the Library or online, including classics, movies filmed in Sedona, instructional videos, foreign-language films, and much more. You can now check out 10 DVDs at a time and keep them for 2 weeks—more time to watch your favorite shows.
Happy viewing!