Cottonwood AZ (October 14, 2018) – The exceptional talents of critically-acclaimed teen music prodigy, EmiSunshine has captured the nation's attention.  EmiSunshine, now on tour, will appear at The Old Town Center for the Arts, Saturday, October 20th at 7:00 PM.  This singer, songwriter and multi-instrumentalist continues to enchant audiences with her musical wizardry, "salt-of-the-earth" mountain melodies, and lyrics from classic country, blues and folk music.
EmiSunshine launched her professional career performing at churches, community outings and festivals in East Tennessee; but its the spectacular 2014 performance at a Tennessee flea market that skyrocketed her career to become a worldwide phenomenon when a video of her stage show went viral on YouTube. Since her breakout at just nine years old, Emi has garnered more than 14 Million YouTube views and a half million Facebook followers.
From her deep well of songs, reviewers say that Emi plays a wailing guitar; and can make the mandolin cry and the ukulele sing. Her ability to combine her youthful, bubbly disposition with deep, meaningful and rather dark song content brings her imagination to life. Emi now tours backed by a group made up of those closest to her. Her father plays upright bass, her brother, John Letner, accompanies her on mandolin and "Uncle Bobby" Hill plays drums.
The fearless entertainer has performed on Steve Harvey's Little Big Shots, The Today Show, The Grand Ole Opry, more than a dozen times, and at The Ryman and numerous renowned festivals (CMA Fest and Merle Fest) making evident her confident musical direction.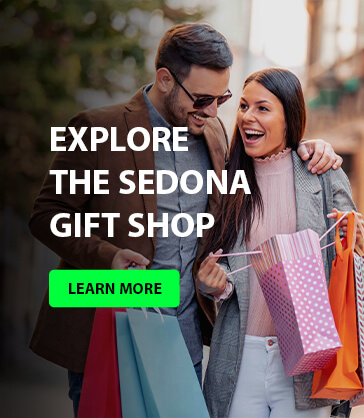 Emi's music as been described as "old-timey," with her own unique, contemporary blend of roots music – equal parts Americana, Bluegrass, Gospel, and Country, with a sprinkle of Blues and a whole lot of "shock factor." This true vocal stylist, influenced by legends Loretta Lynn, Tanya Tucker, and the Louvin Brothers, is a throwback to earlier eras of country music. Described as a "modern-day Janis Joplin," she delivers vivid emotional vocals with every spine-chilling, spirited yet haunting note.
"Craig Ralston, the Director of the Yavapai College Performing Arts Center, brings EmiSunshine to OTCA," commented William Eaton, Co-Director at OTCA.  "This is our 3rd collaboration with Yavapai College, and we're excited about more events in the future."
The EmiSunshine bandwagon is loaded with adoring fans numbered in the millions from all over the globe. Personal musical heroes have been captivated by her commanding stage presence; Loretta Lynn, Emmylou Harris, Tim McGraw, Ricky Skaggs, Marty Stuart and The Grateful Dead, among others, have stepped forward to sing the praises of EmiSunshine as her biggest applauders. Don't miss this opportunity to hear this sought after 13 year-old multi instrumentalist prodigy.
Tickets for EmiSunshine are $20 in advance, $22 at the door, and $25 priority seating in the first 3 rows.  Tickets are available online at www.showtix4u.com, in Cottonwood at Desert Dancer and Mount Hope Natural Foods; and in Sedona at The Literate Lizard Bookstore.  Old Town Center for the Arts is located at 633 N. 5th Street (5th Street & Main) in Old Town Cottonwood. For more information please visit oldtowncenter.org or call Elena Bullard at (928) 634-0940.