Sedona News – Emerson Theater Collaborative presents True Nature of All Being by Lisa Giordano, May 6 and 7 at 7 p.m. and May 8 at 2 p.m. at the Arts Academy of Sedona in the Village of Oak Creek. This show is produced by Camilla Ross and directed by Ashley Adelman.  
During 1970, in Minamata ‐ a small fishing village in Japan, a fisherman, Teru Moriya is struggling to make ends meet and to care of his family; especially his young, severely disabled daughter. The livelihood of all the fishermen in the village is at stake since many people are falling ill, and the suspected culprit is mercury being drained from a nearby chemical plant and polluting the waters. People in the village are at odds since some in the village are dependent on the chemical plant for their livelihood. The illness is dividing the town, families, including Teru Moriya's, and destroying individual lives. Women in the village have banded together to discover the truth, save their children and spark the global environmental movement. 
The cast includes Asuka Morinaga Derfler as Michiko Moriya, Shoko Rice as Hana Moriya, Koji Ono as Teru Moriya, Samantha Shen as Fumiko Murasaki, Zak Ma as Hiroshi Murasaki, Julie Rhee as Aunt Yoshiko and Junko Nishiguchi Cheng asAunt Yuiko. 
Asuka Morinaga Derfler is from Hiroshima and graduated from the Toho Gakuen Drama Department. She was a member of the Haiyuza Theater Company in Tokyo. She has numerous stage credits and is also a voice actor whose credits include Play Station games.  
Shoko Rice was born and raised in Niigata, Japan. She moved to the US by herself in 2006 without knowing how to speak English. She has been living in Los Angeles since, and now it's her second home. She has worked on many films and TV shows in Hollywood. She proved an immigrant with English as their second language could lead in a Hollywood film when she recently starred in Call Me Emanuelle. 
Koji Ono is originally from Japan and has been performing as a professional actor for 11 years with the Shiki Theatre Company, the most famous theater company in the country. He has performed in shows such as A Chorus Line, West Side Story and The Lion King. 
Samantha Shen was raised in the San Francisco Bay Area of California and was heavily involved in theater and music ministry. She moved to Los Angeles to earn her bachelor's in ethnomusicology at UCLA. She now resides in Albuquerque, New Mexico, where she has found a balance between her life and her life's work. She shares her love of storytelling and music through releasing original songs and playing characters who portray minority stories, uplifting the voices that have been silenced for too long. 
Zak Ma is a New York based actor and physical theater artist originally from Southern California. He believes in the healing power of art and aims to erase the limitations from the culmination of societal, ancestral, and cultural dictations. Zak recently created, produced, and performed in his solo show, Ma: The Exodus, an exploration of his personal experience as an Asian American immigrant. 
Julie Rhee is a writer, director and actress from New York City. Her original one-act plays include Mother's Day, and Blind Date. As an actress, she has played Lauren in Circle Mirror Transformation by Annie Baker, and Juror #8 in Twelve Angry Jurors by Reginald Rose. She enjoys stand-up comedy and has competed at the She-Devil Comedy Fest in NYC. 
Junko Nishiguchi Cheng was raised in Osaka, Japan and in New York, and Southern California, where she now resides with her husband of 34 years and their two grown children. After more than thirty years as an international recording artist, she switched to acting in 2018 when she was cast as the "Lipstick Lady" in Taylor Swift's music video Delicate. She has since appeared in several films, commercials, and TV shows and she is excited to appear in her first stage production since her musical theater days in college. 
Discussions will be held after each show facilitated by AZ Humanities Scholar Andrea Christelle. We are also honored to have Koizumi Hatsue of the Minamata Disease Museum in Japan who will join us via Zoom after each production.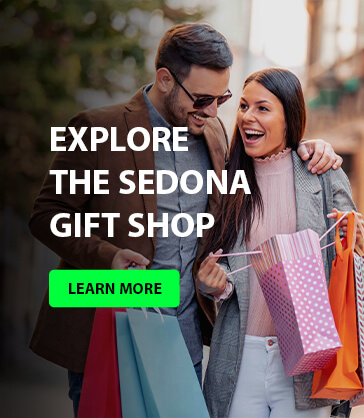 TICKETS: 
Tickets for shows at the theater are $35 – $45 for regular seats or reserve a seat at a table for $55 per person. They can be purchased at https://bit.ly/etc_true_nature_22.  
The performance on May 6 will also be a live-streaming event. Streaming tickets are available at https://bit.ly/etc-true-nature-live-stream. 
SIGHTS | SOUNDS | SAMPLINGS Preview Event 
Join us on Wednesday, May 4, from 4:30 p.m. to 6:30 p.m. for SIGHTS | SOUNDS | SAMPLINGS of the Asian-American Experience. This event is intended to be a learning adventure of Asian culture in conjunction with Emerson Theater Collaborative's May 6 – 8 production of True Nature of All Being, produced by Camilla Ross, written by Lisa Giordano and directed by Ashley Adelman.  
SIGHTS – Japanese Karate, called Seido, will be demonstrated by third-degree black belt Ashley Adelman; The Art of Making Sushi demo by Chef Minyan Zhu; and Asian art will also be on display.  
SOUNDS – the musical sounds of actress Shoko Rice will perfectly complement this very special event.  
SAMPLINGS – Enjoy Nigori and Junmai Sake accompanying a wide variety of tuna and salmon sushi and more.  Learn more about Asia's unique cuisine. Asian confectionaries will also be available to taste. 
Karreemah (Kay) Muhammad of KAYZ Oilz will share information about trauma we inherit from our predecessors and how essential oils can help support and balance our body systems. 
Tickets for the preview event are $45 per person in advance or $55 at door. Tickets can be purchased at https://bit.ly/AAS-SSS-Asian-Exp. 
All performances will be at Arts Academy of Sedona in The Collective Sedona located at 7000 SR 179, Suite C-100 in the Village of Oak Creek. CDC Covid-19 guidelines are in place for all events. For additional information or to book your tickets by phone please call 860-705-9711.