Cottonwood AZ (February 17, 2013) – Visionary guitarists William Eaton, Anthony Mazzella, and Fitzhugh Jenkins join forces as the 'Electric Harp Guitar Group' (Ehgg) to perform on their unique electric harp guitars, acoustic guitars, and synthesizer guitars on Saturday, February 23rd, at 7:00 PM in a special live concert at Old Town Center for the Arts.
A local phenomenon with international experience 'Ehgg' combines individual virtuosity with ensemble sensibility to create instrumental compositions, drawn from transcendental world, jazz, rock and new age genres. For this concert the group has arranged songs from British Isles super groups Led Zeppelin, Beatles, U2, Who, and Pink Floyd, among others, to revisit and reinterpret a number of timeless rock classics.
Unique and eclectic arrangements of Stairway to Heaven, Pinball Wizard, Within Without You, Norwegian Wood, Lucy in the Sky with Diamonds, With or Without You, Let It Be, and others, are embedded with trance groove rhythms, accompanied by melodic – 'archetype' guitar riffs, designed to transport listeners to a place of collective memory, ambient contemplation and sonic resonance. The group will also perform original songs from their "Ehgg" CD and repertoire.
The Electric Harp Guitar Group has sold out the past three shows at OTCA, and this new project promises to visit a yet unexplored musical landscape.
The trio initially formed several years ago when luthier William Eaton designed his proto-type electric harp guitar. A long time fan of Anthony Mazzella and Fitzhugh Jenkins, Eaton invited them to try out the new instrument and to join and create the Electric Harp Guitar Group. After several months of rehearsal the trio spent time at Wisdom Tree Studios in Sedona to record their self-titled "Electric Harp Guitar Group" album which was honored the following year as one of the 'Top 25 'Essential CD's' by 'Echoes,' an internationally syndicated radio program.
Each musician brings diverse talent and creative technique to this 'one night only' concert. Anthony Mazzella is recognized as one of the most innovative and technically proficient guitar players in the world, and was voted as "one of the top ten guitarists in the U.S." by Guitar One magazine. Anthony performed his solo album "Ritual" to a sold out audience at OTCA in December. Fitzhugh Jenkins has become renowned for his versatility on acoustic, classical, electric and bass guitars and his performing and recording career has taken him around the United States, Europe, India, Canada, and Hawaii. William Eaton is acknowledged as one of the world's great designers and builders of unique guitars and stringed instruments. He is a four-time GRAMMY nominee, NAMMY winner, and long time recording artist for Canyon Records. Eaton is also the current director of the longest running guitar making school in North America, Roberto-Venn School of Luthiery, a school he co-founded in 1975 with John Roberts and Bob Venn.
Come to this special concert on February 23rd at 7:00 pm at Old Town Center for the Arts, and listen to the trio's innovative compositions, classic tunes from the British Isles, and a bit of humor mixed in, from the EHGG men, 'goo goo ga jube.'
Old Town Center for the Arts Is located at 5th Street & Main in Old Town Cottonwood. Tickets for Electric Harp Guitar Group are $18 in advance, $20 at the door, and $25 for priority seating in the first three rows. Tickets are available online at showtix4u.com. Tickets are also available in Cottonwood at: Orion Flour Garden Café and Jerona Java Café and in Sedona at Crystal Magic. For upcoming events, visit www.oldtowncenter.org. For further information, contact Elena Bullard at 928-634-0940.
For artist information visit: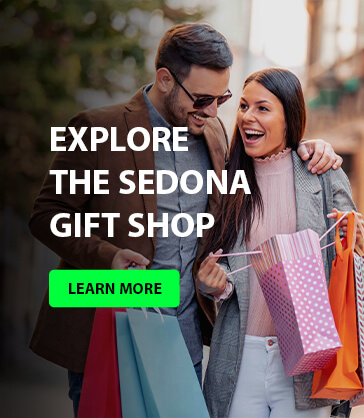 www.William-Eaton.com
www.anthonymazzella.com
www.fitzhughjenkins.com