Sedona, AZ –The polyphonic density of Bach, the virtuosity and intensity of Liszt, the emotional depth of Chopin, the Russian romanticism of Rachmaninoff, and the technical mastery of Schubert will enchant and astound the residents of Sedona and the Verde Valley, as well as their many visitors. They will experience the magnificent music of these iconic classical composers—and more—when internationally renowned pianists and vocalists perform their work at the Piano on the Rocks International Festival VIII on May 5, 6, and 7 (all concerts from 4-6 pm) at the Sedona United Methodist Church (110 Indian Cliffs Rd.).
Each concert at the three-day festival consists of a different program. The Day One program will open with Johann Sebastian Bach's "Passacaglia in C minor," an astounding piece that will be played on two pianos by eight hands, while the Day Three program will close with Albert Lavignac's "Gallop March," played on one piano by eight hands. In between, the concerts will include compositions by Mozart, Brahms, Kurt Weill, and others, and an original piece composed and played by Festival Artistic Director Sandrine Erdely-Sayo. Admission to this 8th annual event is free.
Piano on the Rocks International Festival was created in 2016 by Erdely-Sayo and Co-Director/Narrator Elizabeth Peña, women who share a common passion for music, literature, poetry, and for the magical city of Sedona. "Piano on the Rocks strives to preserve a musical heritage rich in creativity," says Erdely-Sayo "This festival also explores the interconnection between solo piano literature and storytelling and offers musical performances of the highest quality that are accessible and enjoyable."
Over the years, tourists and visitors as well as locals have raved about the Piano on the Rocks International Festivals. "Last year's concerts was my first experience at Piano on the Rocksand it was a high point of the year for me so I'm going again this year," says Cynthia Sharp of Philadelphia, PA. "The professional level of the performances greatly exceeded my expectations. They were just brilliant. The venue is beyond compare and the views are fabulous. I recommend that anyone who is going to be in Sedona that weekend must buy tickets or make a special trip for these concerts."
As Artistic Director, Sandrine Erdely-Sayo has again recruited an all-star cast for this year's concerts. The festival's featured pianist, Sandrine began studying piano at the age four and has won numerous prizes across a career that began in Perpignan, France, including being honored as a first-prize graduate from the Paris National Superior Conservatory. At 13, Sandrine became the youngest recipient of the French Minister of Culture Prize, and at 14, she wrote "Three Pieces for Chamber Orchestra" that were played at the Chatelet Theater in Paris. In 1990, she traveled to Philadelphia to study with Susan Starr at the University of the Arts, receiving a Master's Degree in piano and composition. She made her Carnegie Hall debut in 2014 and she has performed as a soloist and with orchestras in Italy, France, Spain, Argentina, the United States, and for radio and television in various countries. Sandrine has been called "an eclectic pianist who handles a range of styles and emotions and plays the piano with idealism, passion and lyricism."
Elizabeth Peña, Co-Director and Narrator: In addition to being of the Co-Director of the Piano on the Rocks International Festival, Elizabeth is currently the director of the Spanish Language School in Philadelphia. Born in Cali, Colombia, she immigrated to the United States in 1991. She specialized in the field of languages and became an expert in teaching Spanish as a second language.  With a great talent in prose and narrative, Elizabeth received a proposal to work with artist Sandrine Erdely-Sayo and in 2010 she narrated Platero y Yo in New York City for the annual NPR conference, repeating it in 2014 in Carnegie Hall. Since then she has performed it in many different states including New Jersey, Pennsylvania, California, Texas and Arizona. Says Erdely-Sayo: "With her lyrical voice, Elizabeth brings words to life and life to words."
Cynthia Raim, Pianist: A native of Detroit, MI, Cynthia Raim came to international attention when she was unanimously chosen as the First Prize-winner of the 1979 Clara Haskil International Piano Competition in Switzerland, after winning First Prizes in the 1977 Three Rivers National Piano Competition in Pittsburgh and the J. S. Bach International Piano Competition in Washington DC. She has been acclaimed for her concerto, recital, and chamber music performances throughout the United States and abroad and also won the 1987 Pro Musicis Award, the Festorazzi Award at the Curtis Institute and the "Distinguished Artist Award" from The Musical Fund Society of Philadelphia. She has appeared as a soloist with leading orchestras in major cities such as Detroit, Minneapolis, Pittsburgh, New Orleans, Prague, Hamburg, Lausanne, and Vienna. This is her seventh appearance at the Piano on the Rocks International Festival.
David Saliamonas, Pianist: Born in Glen Ellyn, Ill., David Saliamonas taught himself to play by ear and to improvise at the age of five. Eventually, he earned a scholarship at the Manhattan School of Music, where he received both his Master's and Bachelor's degrees. David has been hailed as one of the most expressive and individual pianists of his generation and critics have described him as a "tremendous talent who plays with great intensity and feeling." He has performed throughout the U.S. and Canada, as well as in France, Italy, Spain, Portugal, Belgium, Germany, Austria, Poland, Switzerland, Turkey, China, Japan, and Australia. His live performances of works by Rachmaninoff and Scriabin are regularly broadcast internationally by the France-based music television station Mezzo.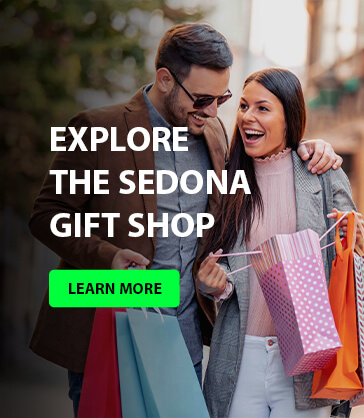 Madeleine Hehn, Pianist: Madeleine is a two-time finalist at the Philadelphia Orchestra Greenfield Competition, and a First Prize-winner of the Boulder Bach Festival World Bach Competition. She is also a scholarship recipient of the Chopin Foundation's Young Pianists Scholarship Program, and received an honorable mention from the XII Chopin International Piano Competition in Hartford, Ct. Madeleine has also performed at the Piano on the Rocks International Festival in Sedona as recipient of the festival's "Young Artist Award." She is a piano student of Sandrine Erdely-Sayo, with whom she also studies musical writing, and is also a student of Jean-Marc Luisada in Paris.
Sonja Bruzauskas, Mezzo Soprano: Born and raised in Germany, Sonja was trained on both sides of the Atlantic Ocean and is a well-established concert singer and recitalist, focusing on German Art Song and contemporary music. Sonja made her professional opera debut singing Hänsel in Hänsel und Gretel with the Nordharzer Staedtebundtheater, and her repertoire embraces a wide range of operatic, musical theater, and classical concert roles such as Rosina in The Barber of Seville, and Eliza in My Fair Lady, Anita in West Side Story, as well as Beethoven's "9th Symphony" and Händel's "Messiah." Sonja has sung and lectured at institutions such as CalArts, Vanderbilt, LSU, Rice University, the University of Houston, Philosophical Society of Houston, as well as numerous health institutions. Based in Houston, TX, Sonja is the founder and director of pARTnerschools, a project that connects students through the arts to empower diversity and strengthen communities.
Sara Catarine, Soprano: Born and raised in Venezuela, Sara received her postgraduate degrees from The Manhattan School of Music in New York and the Master's Degree of Music, with an emphasis on opera, from The University of The Arts in Philadelphia. She made her U.S. debut in 1992 with the Merola Opera at San Francisco Opera Center, singing the title role in Cimarosa's Il Matrimonio Segreto. Her operatic repertoire includes the title roles in Tosca, La Bohème, Madame Butterfly, La Traviata and Rigoletto. She has been teaching voice at the Universidad Central in Bogotá, Colombia since 2107.
For more information on the 2023 Piano on the Rocks International Festival VII, please go to: www.pianoontherocks.org