Oak Creek Watershed Council will host two day educational Earth Day events, cleanup included
Sedona AZ (April 15, 2015) – In celebration of our blue planet, the Oak Creek Watershed Council (OCWC)will host several events over the course of two days.  On Wednesday, April 22nd, 2015 the Friends of Oak Creek will provide educational outreach at the Sedona Wetland Preserve from 8:30 am to 10:30 am and later that day at Weber's IGA Food and Drug in the Village of Oak Creek from 1:00 pm to 4 pm.
Also, a creek-side clean up event will take place on Thursday, April 23rd, 2015 from 9 am to noon at Indian Gardens Café and Marketplace in Oak Creek Canyon.   
The popularity of Oak Creek as a recreation destination has led to an increasing litter issue on Oak Creek over the last few decades. Unfortunately, the amount of trash left along the creek is an indirect contributor to the problem of high amounts of E. coli.
"We try to host a few cleanups and educational outreach events every month," said Bob Kampfe, Volunteer Coordinator and OCWC Board Director, "it makes a huge difference when we get locals taking pride in keeping the place called home beautiful."
The trash attracts wildlife such as raccoons and skunks, who linger and defecate right next to the creek, adding to the E. coli concentrations in the water. High amounts of E. coli in the water indicate the presence of bacteria such as giardia or cryptosporidium.  This type of bacteria makes people sick if swimming in it.  Trash cleanups help to make the water safe to swim in while preserving the natural wonders that surround Sedona.
"Volunteers can provide help with clean up, or they can simply assist with the educational outreach table," said Kampfe,  "Also, we encourage our volunteers to provide feedback on which areas in the watershed they would like us to focus our efforts."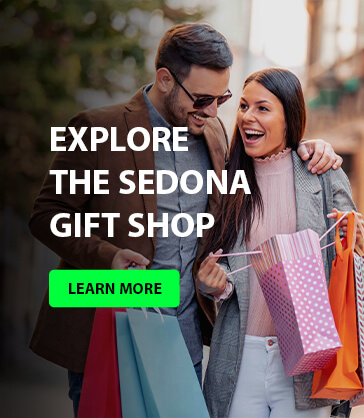 The OCWC will provide pickers, gloves, safety vests, buckets, and trash bags to our volunteers.  Volunteers meet at Indian Gardens Marketplace to receive a safety talk and review archaeological sensitivity for the area. 
Please email Bob Kampfe bob@oakcreekwatershed.org for more volunteer opportunities with the OCWC!
This collaborative effort includes the active participation of the United States Forest Service (USFS), the OCWC and continual citizen engagement.  Without these collaborative efforts, projects like these could not sustain. 
The Oak Creek Watershed Council (OCWC), a local nonprofit dedicated to the sustainable future of Oak Creek and its watershed, spearheaded the project at a citizen level. The Arizona Department of Environmental Quality (ADEQ) and the United States Environmental Protection Agency (EPA) funded the basis for the project through a grant issued in 2013 as well as continuing grants to help mitigate E. coli contaminants in Oak Creek.
For information on how residents and visitors can learn more about the stewardship of Oak Creek, visit http://www.oakcreekwatershed.org