Clarkdale AZ (January 13, 2014) – Early childhood educators and administrators from across Arizona will be coming to the Clarkdale Campus of Yavapai College on Saturday, February 22, 2014 for the 19th Annual, Arizona on the Move Early Childhood Education Conference.     The one day conference offers participants 32 workshops to choose from and seven educational tracks so that attendees can customize the conference to meet their individual, professional and educational needs. The educational tracks are:  Administration & Directors, Advocacy and Collaboration, Early Care and Education 0-5, Kindergarten to 3rd Grade, Literacy, Health and Safety and Special Needs.
This year's conference welcomes 24 presenters from organizations including:  First Things First, Arizona Department of Education, Yavapai Family Advocacy, Verde Valley Medical Center, Northern Arizona University, Prescott College, Yavapai College and the Yavapai Community Health Services.
The Conference is $50 per person.  Participants can receive a $10 discount simply by registering on-line at www.BV-CS.org Registration includes:  four workshops, a special comedy presentation by Jamie Anderson, all workshop materials, continental breakfast, lunch and snacks. For complete conference information and to register visit www.BV-CS.org
Arizona on the Move is a collaborative effort between, Buena Vista Children's Services and Yavapai College.  BuenaVista Children's Services is a community based nonprofit organization that designs, develops and implements model program for children, parents and educators.  Programs address emerging needs in the areas of childcare, education, parenting, resource referral.  Buena Vista fosters innovative programs and leadership to enhance the quality of life for Children.
"The AZ on the Move Conference is a wonderful opportunity for early childhood professionals to network with others who work with children and enjoy a full day of valuable workshops and trainings. These professionals work with children every day and make a significant difference in the lives. We are fortunate to be able to provide this conference each year in collaboration with Yavapai College."  Joanne Schloeman, Interim Assistant Director, Buena Vista Children's Services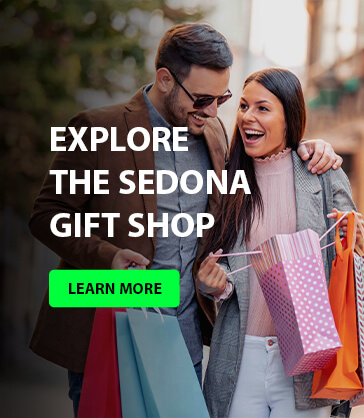 "Yavapai College is proud to be a partner with Buena Vista Children's Services in the sponsorship of our 19th annual Early Childhood conference which will be held in Clarkdale on February 22, 2014.  It is a privilege to bring such engaging presenters and motivated participants together for a day of learning and fun! Northern Arizona is especially blessed with dedicated professionals that care about improving the lives of all children and their families.  The passion and dedication that is evident from each person present at the conference is inspiring!" Le Anne Lawhead, M. Ed. Faculty, Early Childhood Education, Yavapai College
Yavapai College serves the greater area of Yavapai County and is committed to providing quality higher learning and cultural resources for our diverse populations. The Yavapai College Early Childhood Education program is open to all students and community members that are interested in the care and education of young children.  Through a basic certificate, advanced certificate or Associate's Degree of Applied Science in Early Childhood Education, students learn how to support and facilitate a child's development that leads to success in learning and in life! Students will experience strong collaborations with programs such as Head Start, the CDA program, First Things First, the Arizona Department of Education and Buena Vista Children's Services.  The Yavapai College Early Childhood Education program offers daytime and evening courses, as well as on-line learning and has scholarships available!
Participants in the Arizona on the Move, Early Childhood Education Conference earn six hours of Professional Development Training by attending the conference.  Attendees also have the opportunity to earn one college credit by registering for the Yavapai College "ECE 295: Special Topic in Early Childhood Education" and further exploring the topics presented at the Conference.
For more information or to register: visit www.BV-CS.org or contact the Event Coordinator Jennifer W. Perry at (928) 301-1066