Sedona AZ (February 27, 2013) – On Saturday, March 2nd, ALT Gallery will host the opening of a special traveling exhibition, Dr. Seuss's Secrets of the Deep: The Lost, Forgotten, and Hidden Works of Theodor Seuss Geisel. The Secrets of the Deep Art Exhibition presents an expanded and reorganized look at Dr. Seuss's artistic legacy with a focus on the extraordinary collection of imagery reproduced from his nearly seventy-year artistic career. This exhibition offers an insider's view of Dr. Seuss's little known private works; the windows to the world of an unassuming genius.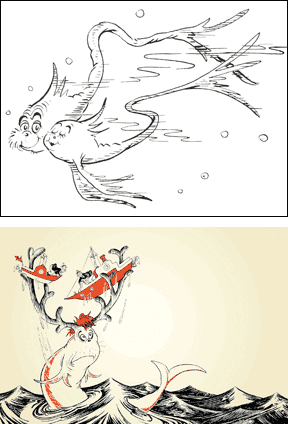 Artist representative Jeffrey Schuffman will be present at the March 2nd exhibition opening from 2 pm – 5 pm to provide insights into Geisel's artistic life, his unique vision, and his impact on American culture. The exhibition opening is being held in conjunction with the National Education Association's Read Across America Day. Read Across America is a nationwide reading celebration that takes place annually on March 2—Dr. Seuss's birthday. As children, we grew up on Seuss's playful verse and zealous imagination. As adults, we realize that Theodor Seuss Geisel is not just an important and innovative 20th-century painter but one of the few artists working in any medium who knows how to make people happy while at the same time inspiring them to think.
About the Exhibition:
For over 70 years, Theodor Seuss Geisel's illustrations brought a visual realization to his fantastic imaginary worlds. However, his artistic talent went far beyond the printed page. Ted Geisel's "Secret Art," the paintings and sculptures created at night for his own personal enjoyment, were rarely if ever exhibited during his lifetime. Seuss always dreamed of sharing these works with his fans and had entrusted his wife, Audrey, to carry out his wishes once he was gone. Audrey, too, believed the work deserved further recognition and that Ted himself would one day be evaluated not only as an author, but also as an artist in his own right. In 1997 this dream was realized when The Art of Dr. Seuss project was launched. For the first time, authorized estate editions were re-created from Geisel's original drawings, paintings, and sculpture for private collection and museum exhibition. Audrey Geisel (Mrs. Dr. Seuss) writes in her introduction to the Secrets of the Deep book, "It is with great pleasure that I share Ted, his art, his imagination, and his boundless creativity. I'm gratified to carry out Ted's wishes and have these works revealed to the world."
About the Artist: Theodor Seuss Geisel (American, 1904–1991)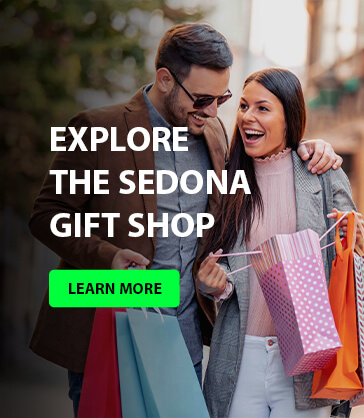 Theodor Seuss Geisel, a.k.a. Dr. Seuss, began his career as a little known editorial cartoonist in the 1920s. His intriguing perspective and fresh concepts ignited his career, and his work evolved quickly to deft illustrations, modeled sculpture, and sophisticated oil paintings of elaborate imagination.
Dr. Seuss is currently best known as one of the most beloved and bestselling children's authors of all time, having written and illustrated classics such as The Cat in the Hat, Green Eggs and Ham, and How The Grinch Stole Christmas! Geisel was also a political cartoonist for PM magazine during World War II, as well as a contributing illustrator for Vanity Fair and Life. He had a long, successful advertising career, and was an Academy Award winner for his wartime documentaries, as well as his animated short film, Gerald McBoing Boing. Today his paintings hang in fine art galleries alongside old and contemporary masters including Picasso, Warhol, Rembrandt, Miró, and others.
His unique artistic vision emerged as the golden thread which linked every facet of his varied career, and his artwork became the platform from which he delivered 44 children's books, over 400 World War II political cartoons, hundreds of advertisements, and countless editorials filled with wonderfully inventive animals, characters, and clever humor. Geisel single-handedly forged a new genre of art that falls somewhere between the Surrealist Movement of the early 20th century and the inspired nonsense of a child's classroom doodles.
ALT Gallery is located in Hillside Sedona. The gallery is open daily 10:00 a.m. to 6:00 p.m. The Secrets of the Deep Art Exhibition continues through March 24. ALT Gallery specializes in original artwork from listed artists with established values on the secondary market, including estate, vintage, and consignment fine art. They are an authorized dealer for the Art of Dr. Seuss.