Sedona, AZ (Dec. 28, 2017) Celebrate the beginning of 2018 with a bang at Sound Bites Grill. The entertainment restaurant has a great line up for the start of the New Year. Mark your calendar for Saturday January 6th with "Diversity," a talented band who is guaranteed to get you on the dance floor kicking up your heels.
The dynamic band starts with a husband and wife team from Detroit, Tim & Renee Claybon relocating to Sedona four years ago. Joined by the band members, Les Paul Roque on piano, Troy Perkins on bass and Jamal Baker on drums, the band will perform from 7-10 PM in the Sound Bites Grill Show Room.
The five pieces have created a vibe of hip, pop, Motown, R and B, Blues, Country, Rock & Dance like no other group of musicians and singers. Tim and Renee hit the ground running they both sing lead and backing vocals so you get a rich sound that enhances their diverse style and song selection.
You will enjoy a very diverse repertoire with the emphasis on staying current with the sounds of today while also enjoying the best music sounds of yesterday. Their high-energy show combined with soulful, and soothing ballads will have you smiling, humming and tapping your toes.
You will be able to hear the band from the main dining room and patio for no charge. If you choose to sit in the Show Lounge where they perform and enjoy the dance floor, there is a $10 Cover and the seat is yours for the evening. Dinner reservations are highly suggested to guarantee a seat in the room with the band.
Sound Bites Grill has music most nights. In addition this week starting Wednesday Jan 3rd from 6-9 PM you will enjoy Eric Miller music. Eric is best known for his flamenco and Latin Jazz guitar playing. He has studied and traveled all over the world and currently resides and performs in Sedona.
Eric is an incredible singer, songwriter with a vast collection of albums that are available at the show. There is no cover charge. Every Wednesday there is also a Wine Tasting "Wineaux Wednesday" from 5-7 PM in the same room where Eric performs.
Thursday evenings including Jan 4th Eric is joined by his father Robin Miller for an amazing evening as the duo performs almost all original music. They perform from 6-9 PM and the evening is known as "Chill on the Hill."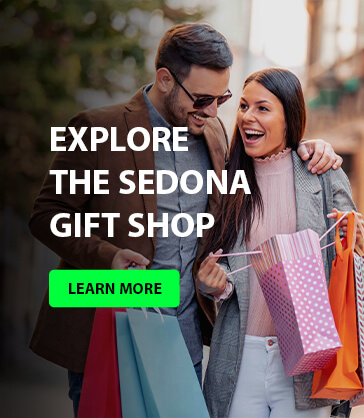 Click for more
Sound Bites Grill is located in the center of Sedona on a large hill at the Hyatt Pinon Pointe Shops. There is no cover for the music; just a dinner reservation is required.
Friday Night Jan 5th, Robin Miller performs with his band for "Flash Back Fridays." You will enjoy classic rock from the 70's and 80's. Not heavy yet danceable and all the great songs you know. The band performs from 7-10 PM. If you sit in the Show Room you pay a $10 Cover. If dining in the main dining room there is no cover and you still enjoy the sounds.
The weekend ends with Phil Rossi on the piano from 6-9 PM. This is a great evening to listen to one of Sedona's most enjoyable pianist. Phil was lucky to have performed with many great musicians including Frank Sinatra and Frank Sinatra Jr. Phil shares his fun stories and gives out complimentary CDs! Can't beat that! He will be performing this Sunday Jan 7th, no charge.
Sound Bites Grill is located in uptown Sedona at the Hyatt Vacation Club property next to Starbucks. Reservations are highly suggested by calling 928-282-2713. For more information visit www.soundbitesgrill.com. Their calendar is full and there are a lot of great shows in the future. The restaurant is open for dining lunch and dinner daily. Enjoy amazing red rock views from their patio.
What: Dance with Diversity Band
When: Sat Jan 6th, 7-10pm
Where: Sound Bites Grill Show Room
Cost: $10