By Elizabeth Cate, Collection Development Librarian
Sedona AZ (August 21, 2020) – What is your impression of true crime books and movies? Some people find true crime fascinating, while others avoid the genre because they associate it with serial killings, kidnappings, and other disturbing acts. In reality, true crime is a diverse genre that delves into topics such as history, art, sociology, and politics. And with the popularity of true crime documentaries like Tiger King and I'll Be Gone in the Dark, the genre is becoming more acceptable to mainstream audiences.
Here are a few true crime titles to put on your reading list:
The Falcon Thief: A True Tale of Adventure, Treachery, and the Hunt for the Perfect Bird, by Joshua Hammer. How does true crime involve birds? Find out in this real-life account, described by the publisher as a "rollicking adventure about a rogue who trades in rare birds and their eggs—and the wildlife detective determined to stop him."
A Most Wicked Conspiracy: The Last Great Swindle of the Gilded Age, by Paul Starobin. In this story of corruption and greed, you'll meet Gilded Age mogul "Big Alex" McKenzie, who plotted to rob hard-working miners of their gold claims on the Alaska frontier. 
Ripped from the Headlines!: The Shocking True Stories Behind the Movies' Most Memorable Crimes, by Harold Schechter. Not for the faint of heart, this essay collection explores the actual crimes that inspired movies such as Psycho, Arsenic and Old Lace, and Chicago.
The King of Confidence: A Tale of Utopian Dreamers, Frontier Schemers, True Believers, False Prophets, and the Murder of an American Monarch, by Miles Harvey. In the mid-1800s, the leader of a breakaway Mormon sect established a pirate colony on an island in Lake Michigan. Fact is stranger than fiction in this historical true crime tale about the incident.
You can often find both book and film versions of a true crime story. Try pairing the Melissa McCarthy movie Can You Ever Forgive Me with the book of the same name, by real-life literary forger Lee Israel. Or revisit the mystery of Sunny Von Bulow's tragic life by reading "Reversal of Fortune," by Alan Dershowitz, and watching the film adaptation starring Jeremy Irons and Glenn Close.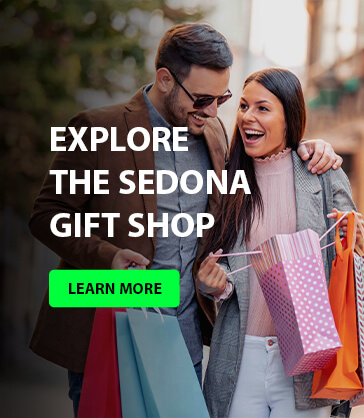 All titles listed are available from the Yavapai Library Network. If you need help placing a hold, please call 928-282-7714, ext. 114.
Sedona Public Library is a nonprofit, 501(c)(3) organization. Please support your library by visiting the Library's website at sedonalibrary.org/donate to make an online donation, or mail your gift to Sedona Public Library, 3250 White Bear Road, Sedona AZ 86336.