CH'ÍHOOTSOOÍ, DINÉTAH (Window Rock, Navajo Nation) (May 31, 2021) – Navajo historian Dr. Jennifer Denetdale rewrites Diné history to include the overlooked leadership roles of Diné women. 
To her credit, Dr. Denetdale is a professor of American Studies at the University of New Mexico (UNM), the Director of UNM's Institute for American Indian Research, and the Navajo Nation Human Rights Commission Chair. She's also the first Dine person to have earned a Ph.D. in History. 
In 2007, she authored "Reclaiming Diné History: The Legacies of Chief Manuelito and Juanita," a book that includes an exploration of the historical leadership roles of Diné women.
For Denetdale, matriarchal leadership roles were rendered invisible when the federal government imposed a patriarchal form of government onto the Diné.
"To Indigenous women and to Diné women, the meaning of leadership is very expansive. It includes the responsibility to dictate land use and to care for our mother, the earth," Denetdale said. "For Diné, our traditional values influence how we view our women and how they take on roles that are reflective of the first mother of the Diné, which is Asdzáá Nádleehé (Changing Woman)."
Denetdale realized that historical interpretations of Diné leadership were filtered through the American patriarchal structure of government forced upon the Diné. During the forced relocation of Diné to Hwéeldi (Bosque Redondo), the United States government had assigned leadership roles to Diné men while undermining the power of women leadership. 
"In terms of negotiating the Navajo Treaty of 1868, the negotiation focused on men and made men the public figures. My understanding is that our Diné men always listened to our women," Denetdale said. "Diné women exercise the politics of care. They take the values that women are imbued to and use them as guidance to dictate and create policy and leadership." 
The signing of the Navajo Treaty of 1868 was monumental to the lives of the Diné people. It halted outright American war on Navajos, affirmed the sovereignty of the Navajo Nation, and secured the return of the Navajo people to their traditional homelands. 
Hastiin Ch'il Haajiní, also known as Chief Manuelito, was one of many Diné headsmen that led negotiations with the U.S. government to establish the Treaty of 1868. Manuelito's wife, Asdzaa Tl'ogi, also known as Juanita, was of Zia Pueblo descent. Asdzaa Tl'ogi is the grandmother who is the creator of the Tl'ogi clan. 
Through her family and clan history, Denetdale established Asdzaa Tl'ogi to be her great-great-great-grandmother. This connection to Diné history piqued Denetdale's interest to validate what she knew held true in that, Diné women have always held the responsibility of leadership.
Learning about her family history and intertwining it into the larger context of Diné history was complicated as Diné traditions warn against visiting places of great historical trauma. The Bosque Redondo is a mass grave and even talking about the place remains taboo.
"However, I needed to look at female leadership roles during this time of negotiation and what I found is that during this time in history, our men sought the advice of our women as counsel. They listened to our women," she said. "Diné exercised matrilineal leadership in ways that we don't anymore."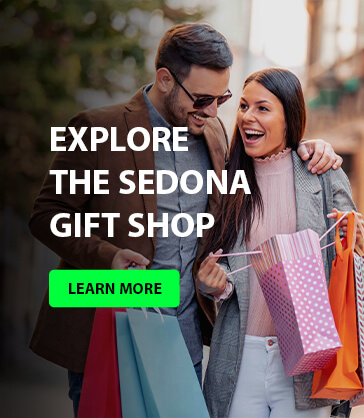 While researching this era in history, people started approaching Denetdale to share their personal accounts. One day, she was approached by a Diné man who had kept a map that displayed Mexican and American territories. 
"On this map were written many historical dates of Diné related happenings. At the place of Hwéeldi, a notation was made that Diné women had persuaded men leaders to secure their return home during the negotiation of the Treaty of 1868," she said. "From here, I started looking for similar information."
Denetdale visited the Newberry Library in Chicago, Ill. In the archives, she came across an interview with a Diné man from Tuba City, Ariz., named Pete Price. In his interview, Price relayed a story of Hweeldi where Diné women demanded to officers that Diné be returned to their homeland. 
At this time in history, the federal government was considering relocating the Diné from Bosque Redondo to Indian Territory in Oklahoma. 
During these negotiations, Price's story indicated that Diné women told their men that under no circumstances were they to capitulate to relocate to Indian Territory. 
"These stories give you an indication, or some glimpse, into the women's roles of leadership. Traditional Diné culture dictated that the men always listened to the women and that they sought women as counsel," she said. "At this time, Diné women stated that they weren't going to another captivity and that they wanted to return home. Dine women demanded to return to their homeland."
Closer to home, Denetdale's relatives echoed these exact sentiments.
"In the stories that I've learned from my grandparents, I've been told that Chief Manuelito listened to Juanita. He respected her," Denetdale said. 
Manuelito's respect for matriarchy encompassed Juanita's counsel and guidance in the decisions that he made.
"Those stories of Diné women leadership are our stories. They get passed through the matrilineality of what our grandmothers did and they expand the context of what leadership means beyond the hierarchical imposed notions that we see in modern government today," she said.
A matriarch herself, Denetdale continues to forge a path in academia that solidifies the understanding that Diné women have always been leaders and that the teachings of matriarchy continue to secure the existence of Diné.
On Tuesday, June 1, at 1 p.m.(MST), Denetdale will discuss Matriarchal Leadership and the Treaty of 1868 during a Facebook live with the Navajo & Hopi Families COVID-19 Relief Fund at www.facebook.com/groups/214813476301051.