Camp Verde AZ (August 19, 2021) – Johana Pena has been creating videos since she was gifted an IPOD Touch for Christmas at age 8. Her earliest creations were "of me rambling about some crazy stuff." Later, with an updated IPAD, she ventured into editing videos starring her little brother and niece and into stop-motion films with a favorite toy. Later still she regularly "vlogged" with friends at school.
It's the video the Verde Valley native produced, at the close of her senior year at Camp Verde High School, that put her solidly on the path to film and media arts school at Yavapai College.
For her Senior Exit Presentation at CVHS, Johana documented her adored, Mexico-born older brother Edwan's deportation. "Obviously the first thing that came to mind was my brother's deportation. Since that happened in 2019, it still has an emotional effect on me," Johana said in a Zoom interview from her home in Camp Verde. "This used to be his room," she said, gesturing behind her. "I couldn't sleep in it for a long time."
The devastation Edwan's exile 10 years after his own graduation from CVHS wreaked on Johana and her family is evident in the video's stark, silhouetted scenes of forced human separation. "I just wanted to put out a video that anyone in my situation could relate to," Johana said, adding that creating the video proved unexpectedly therapeutic. "In a way, I kind of needed to see my own trauma."
Johana created the video with a borrowed camera from school, enlisting friends to portray her brother at different ages, and carved out time when she could, including at prom, to edit on her phone. "I would just open my phone really quick, edit little parts, then turn it off and try to be in the moment," she recalled of prom night.
Edwan's deportation story earned Johana a YC Film & Media Arts scholarship and an invitation to a Camp Verde City Council meeting for a showing and recognition. Both were a surprise to Johana, a harsh self-critic. "At first I was kind of like this is an OK video, but whenever I was presenting it and seeing everyone watching it and their reactions, I accepted that this is better than I thought it was."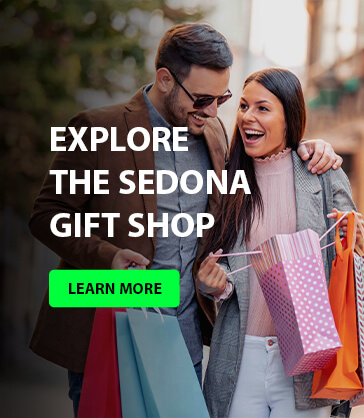 Among those with high praise for the video was Linda Buchanan, a workforce development specialist with the YC Regional Economic Development Center, who served on the review panel for the CVHS Senior Exit Presentations. "The senior presentations provide awe, inspiration and insight into what the they have accomplished and what the community can do to ensure the graduates continue on meaningful and rewarding career paths. Johana is one shining example," Linda said.
Soon after meeting her at the CVHS event, Linda connected Johana with YC Professor and FMA Program Director Helen Stephenson, who arranged for the aspiring filmmaker to attend an FMA class film shoot at an area ranch. "It was so fun. I learned so much that I didn't know before. I don't have much experience with cameras and other equipment," Johana said of her set visit.  "I did learn that there's a lot more to film than the camera on my phone and my phone aps."
Visiting the FMA class shoot and winning the scholarship combined to convince Johanna, who hadn't yet made any definitive college or career plans, to launch her filmmaking dreams as a student at YC.
"I'm definitely going to study filmmaking. That's for sure what I want to do. The film I made about my brother I personally thought was not my best creation, but if I could win that competition, just think what I could do with something I really like," she said.
Johana said Edwan "got very emotional" when he watched her award-winning video for the first time. She said she has happily reunited with him several times during visits to Mexico and that, not surprisingly, "he is very, very supportive of what I want to do."