By Tommy Acosta
(January 17, 2021)
Whether with a bang or whisper, Death always has its way.
Again, Death comes to Sedona, taking two of its luminaries in one fell swoop.
Last week it took Turquoise Buffalo owner Geri Shultz and Out of Arica owner Bill Jump, killing them with Covid.
It was sudden, swift and unforgiving. One minute they were here and the next they were not.
Death feasted in 2020 on hundreds of thousand here in our country and countless more across the globe.
And each life taken, each person who once was, left with all their dreams behind, all their accomplishments, all their loves and hates and all their memories — gone, in a puff.
Is that then what Death is? An eraser of who we were, are and could have been?
All that hard work we put into life, all the things we construct, accumulate, design and build, everything we once believed in or fought for, gone forevermore. We become nothing but a memory held by those waiting their turn.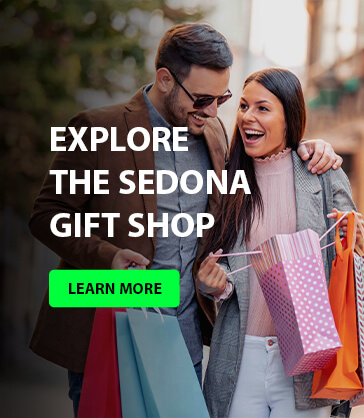 Geri built a beautiful jewelry business in Uptown Sedona that served the community or decades.  She was loved by many. Cantankerous, successful, giving and kind, she is gone.
Bill created Out of Africa, an adventure for those that love animals in the wild and always dreamed of being close enough to them to feel their raw energy and power. He was a visionary with a glowing personality that touched everyone who knew him. Also gone.
Death took them. Like so many gone before. Their bodies cremated or buried. No longer animated. No longer here to talk with or hold, share stories and warmth.
Death never takes no for an answer. It takes what it wants, when it wants it and we mortals can't do a thing to stop it. Sooner or later, it will collect your life and the lives of everyone you have ever loved, hated or known.
This virus has become Death's favorite scythe for reaping its grim harvest.  Few of us, if any, have not seen a loved one taken in 2020.
And this year has already started with record numbers of us being killed by the virus.
Death is so final. There is no return. When you are gone that's it. You are gone. We exist only in the memories of the undead. And soon those memories are gone as well.
So, all we really have is this moment. To live free or in fear of Death is our choice.
Put up a fight. Rage against it. Give every moment of life your full and fearless attention. Love like crazy and banish fear because inevitably, one day, there will be nothing left to fear because there will be nothing left of you.