Sedona AZ (April 9, 2013) – The first Sedona Strings Workshop, June 2 through June 9th at the Verde Valley School, will be anchored by Burklee School of Music Associate Professor Darol Anger. A founding member of the David Grisman Quintet along with mandolinist and Chamber Music Sedona artistic advisor Mike Marshall, Anger is recognized as one of America's finest violinist and fiddlers who has inspired thousands of young musicians. "I'm truly excited to return to Sedona at Bert's invitation," said Anger. "I've invited Laurie Lewis to join me to provide a well balanced diet of bluegrass from songwriting, singing and guitar and violin instruction and we will cover a multitude of musical styles from swing, jazz, bluegrass, and other distinctly American styles."

The program begins Sunday evening June 2 and moves into a full five days of activities all housed on the campus of the Verde Valley School. Group and private instruction will take place along with sessions in songwriting, band building, career building, along with performing music by participants. "The program is modeled after the Savannah Music Festival's Acoustic program founded by Mike Marshall," said Festival director Bert Harclerode. "We are seeking up to twenty participants ages 14 to 24 to participate and applications are coming in from around the country. We hope to identify two Sedona musicians for this program representing Sedona Red Rock High School and the Verde Valley School. The first year is always an exciting one and we are grateful to the Verde Valley School as we add the Institute to the two-day festival headlining with the David Grisman JazzFolk Trio. Two Institute ensembles will be selected to perform Saturday and Sunday during the festival alongside Anger and Lewis."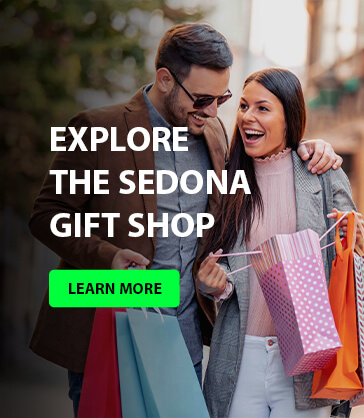 Anger is a MacDowell Fellow, UCross Fellow, VCCA Fellow, and Rockefeller grant recipient recognized for his gifts as fiddler, violinist, and producer. He is the leader of Darol Anger's Republic of Strings, and is frequently paired with musical partner Mike Marshall as the Duo, and with Psychograss. Anger is co-founder of the Turtle Island String Quartet, and an original member of the David Grisman Quintet, Montreux Band, and New Grange – the quintessential Americana band featuring Philip Aaberg, Alison Brown, Mike Marshall, Tim O'Brien and Todd Phillips. Other associations include Bela Fleck, Vassar Clements, Michael Doucet, Bill Evans, Willie Nelson, Johnny Frigo, Stephane Grappelli, Michael Hedges, Paul McCandless, Edgar Meyer, Bruce Molsky, Mark O'Connor, Tony Rice, Dr. Billy Taylor, Tony Trischka, and Yonder Mountain String Band. His many recordings and books are read worldwide.
Joining Anger is Bluegrass veteran Laurie Lewis who in 1997 won a Grammy for True Life Blues: The Songs of Bill Monroe. She was nominated with Tom Rozum for a Grammy for their collection of duets, The Oak and the Laurel, in the category of Best Traditional Folk Album of 1995. She was twice named Female Vocalist of the Year by the IBMA (International Bluegrass Music Association), in 1992 and 1994 and twice won California's Women's Fiddling championships. Lewis, accompanied by Tom Rozum, has appeared at the Grand Ole Opry and several times with Garrison Keillor on A Prairie Home Companion. She is also the program director for a Music Camp on the Oregon Coast called Bluegrass at the Beach which she has done with Tom Rozum since 1992. Her songs have been recorded by others, including Kathy Mattea, and she has accompanied Holly Near. She has been invited to accompany many other artists, including Kato Sanden, a Norwegian pop star, and the legendary Ralph Stanley. Besides producing her own CDs, Lewis's skill in the recording studio has resulted in her being asked to produce recordings for a number of other artists. She is also in demand as a teacher on fiddle and guitar. Dan Hays, IBMA executive director said, "Judging by the respect she has among fans and peers in the industry, Laurie is one of the pre-eminent bluegrass and Americana artists of our time. She spreads her talent over several genres – bluegrass, folk, country – and with the recognition she has within all those fields, I would certainly say she's one of the top five female artists of the last 30 years. And she continues to make great music."
For registration information visit www.sedonabluegrassfestival.org or call 928.204.2415.