Sedona AZ (January 18, 2018) – The Mental Health Coalition Verde Valley is launching  its series of Mental Health Monday 2018 programs on Monday, January 29, 10:00-11:30am in partnership with the Osher Lifelong Learning Institute at Yavapai College, 4215 Arts Village Dr., Sedona. The programs are free and open to the public.
The subject of the January 29 meeting is "The Dangers of Self-Medicating Emotional or Psychological Pain with Drugs, Alcohol or Addictive Behaviors." The featured speakers include Damien Browning, CEO and Founder of Steps to Recovery Homes and Linn Montjoy, Leader of an Intensive Care Management Team helping adults with substance abuse disorders at Spectrum Healthcare Group. 
According to American Addiction Centers, people may use alcohol or drugs because of a desire to escape reality, relieve stress, forget a trauma, ease physical or emotional discomfort, manage side effects of other drugs or medications, or try and reduce symptoms of mental illness. The term "self-medicating" is used when substances, drugs or alcohol, are abused to mask symptoms of a mental health issue. The cycle of self-medication can lead to dangerous consequences.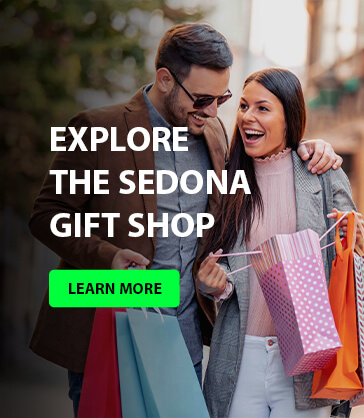 Damien Browning is the father of 3 boys and the CEO and Founder of Steps to Recovery Homes, a 501c3 organization that helps people stop using mind or mood altering substances and provides resources to learn how to be productive in society and their families.  He has been down some hard roads in his life that were mainly self-inflicted. He lived in active addiction 19 years because he believed he could not do anything different and did not know how. Being through difficult times and finding a way out, he changed his life 100% and lives a very productive, meaningful life today. He teaches others that it is a process, takes time, but is possible. He believes his purpose is to be an example and a messenger of hope. By doing the work he does, he is making a significant impact on our community that will bring some light in dark places for years to come. Damien will help create some understanding of what goes on with a percentage of people who are self-medicating.
Linn Montjoy leads a team to help high risk clients with wrap around services.   Linn has a Bachelor of Science degree from the University of Southern Mississippi and is currently in a Masters Degree program. He has 25 years in his own recovery and 17 years experience in mental health crisis and recovery substance abuse oriented treatment, including inpatient, group homes, and the State hospital. Linn was Spectrum Healthcare's 2015 Employee of the Year.
For more information contact Barbara Litrell 649-0135 or blitrell@aol.com.