Sedona AZ (January 4, 2013) – Chamber Music Sedona will present its second Cultural Destination Weekend of its 30th Anniversary Season in February with its newest series, The Met: Live in HD, and its traditional concert series in a consecutive Saturday and Sunday sequence, Saturday February 16, and Sunday February 17.
"February in Sedona is one of our best kept secrets in Arizona," said CMS director Bert Harclerode. "At 5,000 feet snow is rarely a concern, and when it falls it melts almost as quickly as it falls. With the Saturday / Sunday combination many hotels and restaurants are offering special rates there are fewer tourists in town and less congested. It's a magical time of year."
The Sedona Performing Arts Center is recognized by many as Arizona's place to see The Met: Live in HD and Saturday, February 16 at 11am Chamber Music Sedona presents Giuseppe Verdi's opera Rigoletto with an all star cast. Director Michael Mayer has placed his new production of Verdi's towering tragedy in Las Vegas in 1960. Piotr Beczala is the womanizing Duke, Željko Lucic is his tragic sidekick, Rigoletto, and Diana Damrau is Rigoletto's daughter, Gilda. The 11am presentation is preceded by an informal Curtain Raiser talk from 9:45-10:25am with Russell Fox. The Met: Live in HD is broadcast in more than 40 countries world-wide, and its unique features include on-screen supertitles, and of particular interest Artist-to-Artist interviews during set changes and intermissions. The Sedona Performing Arts Center is a state-of-the-art venue and was designed using the
Metropolitan Opera's exacting specifications for sound and picture projection. Reserved tickets are $23 and general admission $19 and available on line at www.chambermusicsedona.org as are gourmet lunches which must be ordered before noon Thursday prior to the opera. The Sedona performance is made possible with support from Sharon and Bob Angelo.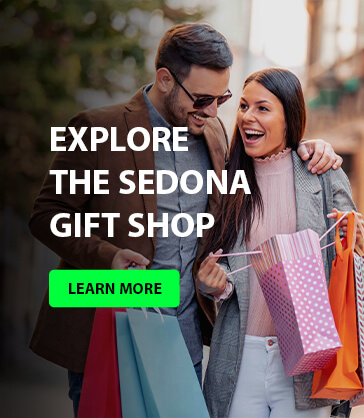 Sunday, February 17 at 2:30pm Chamber Music Sedona presents one of the most exciting and vibrant string quartets on the world's music scene today, the Harlem Quartet at St. John Vianney Church, 180 St. John Vianney Lane, Sedona. Praised for its "panache" by The New York Times, the Harlem is "bringing a new attitude to classical music, one that is fresh, bracing and intelligent," says the Cincinnati Enquirer. The quartet's mission is to advance diversity in classical music, engaging young and new audiences through the discovery and presentation of varied repertoire that includes works by minority composers. Since its public debut in 2006 at Carnegie Hall, the New York-based ensemble has performed throughout the U.S. as well as in France, the U.K., Belgium, Panama, Canada, and recently in South Africa, where under the auspices of the U.S. State Department in May 2012 they spent two weeks on tour performing concerts and participating in outreach activities. The Quartet will perform its program "From Schubert to Strayhorn" including Mozart's Quartet No. 15 in D Minor, K.421, Chick Corea's "The Adventures of Hippocrates", Billy Strayhorn's "Take the A Train", and Schubert's Quartet in D Minor ("Death and the Maiden"). A pre-concert talk will take place from 1:15-1:55pm immediately before the concert with Steve Douglas. Reserved tickets are $40 and general admission $19 and available on line at www.chambermusicsedona.org. The concert is sponsored by Birgit & Werner Loewenstein and Ann & John Steinbrunner.
Chamber Music Sedona's 30th Anniversary Season is made possible with underwriting support from Aspey, Watkins & Diesel, P.L.L.C., Attorneys at Law. Additional support comes from The City of Sedona, The Arizona Commission on the Arts with funding from the State of Arizona and the National Endowment for the Arts, the Verde Valley Medical Center, The Margaret T. Morris Foundation and WESTAF.