By John Tamiazzo, PhD
(April 5, 2019)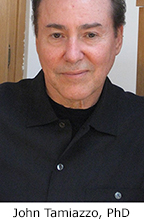 When the artist Michelangelo was asked how he approached sculpting his masterpiece David, he replied that he chipped away everything in the large piece of marble that wasn't David. Michelangelo had tremendous focus and concentration in present time, but he also maintained his future vision of what the finished product of David would look like.
Our greatest hope is to learn from our past and to draw upon the wisdom there, to be fully absorbed in present time with focus, concentration and creativity and to retain an inspiring vision for the future.
An excellent example of this is the story of the Russian composer and pianist, Sergei Rachmaninoff. The premier of his Piano Concerto No.1 in 1897 in St. Petersburg, Russia met with such critical reviews by the local newspaper that Rachmaninoff fell into a depression for two years. Unable to recover from the trauma he sought help from a physician, Dr. Dahl, who specialized in autosuggestion. Autosuggestion is what we now call Self-Hypnosis. During the two year period of his depression, Rachmaninoff was afraid to compose for fear of failing again. The voices of his critics haunted him.
Dr. Dahl assessed Rachmaninoff's case and advised him to use the same hypnotic declaration everyday, "I will compose a new concerto. I will work with the greatest of ease. The composition will be of excellent quality and the critics and public will rejoice!"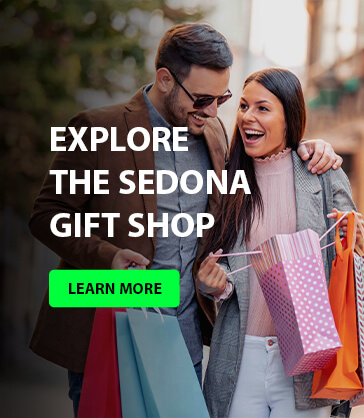 Even though this is a very elementary use of self-hypnosis, the affirmation worked for him. Rachmaninoff repeated these positive statements day after day for two years. During that time, he began composing Piano Concerto No.2. This composition had its world premier in October 1901. It was an instant success and is regarded as one of the greatest piano concertos in classical music history. Not only did he rise to the occasion, he exceeded it. Dr. Dahl helped him to regain his confidence, let the past go, move beyond his fears, reignite the joy of composing, and to perform in public again.
Your past is filled with stories of success, fun, and adventure. Your past is also replete with stories of challenge and failure. The latter can be reframed by creating new endings to these past old stories, new endings that dramatically alter the outcome. In short, it's your story and you can rewrite it anyway you want. Your current life can be fulfilling if you are willing to take a few risks, try new things, explore new options, and stretch beyond your daily and weekly routines.
And the future? Your future begins by creating stories with your imagination of what you would like to do, what you would like to experience, where you would like to travel to, how you would like to feel, and what you would like to attract and bring into your life. The future stories you create in your mind, set the tone for what is possible. Optimism and positive expectancy are powerful forces. Have no doubt about this. You can create a fulfilling future. It might not be on par with Michelangelo or Rachmaninoff, but it will be a creative and unique expression of you, and that is a wonderful thing!
John Tamiazzo is the author of self-help books, Love & Be Loved: 8 Steps to Creating Intimacy & Finding the Love You Want; Returning to the Land of Oz: Finding Hope Love, and Courage on Your Yellow Brick Road. Visit his website, johntamiazzo.com to learn more about his Counseling and Consulting Services.