Sedona AZ (January 18, 2016) – On Thursday, January 28th, at 6:30 PM, The Inspiration of Sedona will show Cowspiracy: The Sustainability Secret. This will be followed by a discussion with co-producer Dr. Sailesh Rao, founder and Executive Director of Climate Healers. (www.climatehealers.org)
At a time when whole regions are in drought, our oceans are dying, and severe weather is becoming the norm, Cowspiracy seeks to find the real reasons why and what we can do about it. Through intense conversations with the nation's leading environmental advocacy groups this film explores the blind spots that are leading us down a road we won't be able to drive our electric car out of.
Cowspiracy: The Sustainability Secret
 is a groundbreaking feature-length environmental documentary following an intrepid filmmaker as he uncovers the most destructive industry facing the planet today – and investigates why the world's leading environmental organizations are too afraid to talk about it. As eye-opening as Blackfish and as inspiring as An Inconvenient Truth, this shocking yet humorous documentary reveals the absolutely devastating environmental impact large-scale factory farming has on our planet, and offers a path to global sustainability for a growing population.
Dr. Sailesh Krishna Rao, who will join us for a Q&A session, is an Electrical Engineer with a Ph.D. from Stanford University. He was moved to switch careers and work exclusively on climate related issues ten years ago. He is a systems expert who developed the Gigabit Ethernet on Copper standard in 1999 that remains ubiquitous in the internet infrastructure. He and his wife, Jaishri Rao, co-produced two critically acclaimed documentaries, Cowspiracy: The Sustainability Secret, and The Human Experiment, both of which highlighted the pressing need for our global transition to a compassionate lifestyle.
The core guiding principle of the NGO, Climate Healers, is that "compassion for all creation is infinitely sustainable." Through this organization, Dr. Rao proposes a simple, Gandhi-like social movement, in which our food choices can provide a direct solution to climate change, the greatest issue and challenge of our time.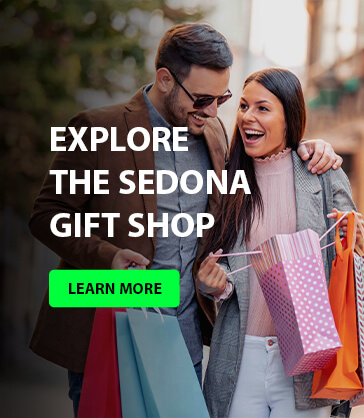 In all of his work, Dr. Rao draws from the ancient Hindu concept of Dharma  or "right action." In December, he gave a presentation to the EU Parliament, in conjunction with the UN Conference on Climate Change held in Paris, charting a moral course for climate recovery, before Cowspiracy was shown.
Dr. Rao took with him to Europe, a letter of support from the City of Sedona as far as its potential interest in becoming a pilgrimage site as part of the Sacred Lifeline project. The Lifeline project envisions a network of radically inclusive, sustainable, off-grid, zero-waste, local communities, modeling and promoting a compassionate lifestyle. See his presentation to the Sedona City Council here: http://sedonaaz.swagit.com/play/10272015-1231
In October, 2015, members of the Inspiration of Sedona supported Dr. Rao's proposal presented to the Sedona City Council. Later the group organized and presented the Climate Care Awareness event series, 15 days of local events in conjunction with the UN Conference on Climate Change. The group is honored to host Dr. Rao as part of their Cowspiracy showing.
The Inspiration of Sedona meets on the 2nd and 4th Thursdays of each month. It is an open meeting group, that strives to work together collectively for the betterment of ourselves, our communities, and the world. Its current format involves showing inspiring and personally empowering documentaries about the social and environmental issues we're collectively facing, followed by interactive discussion. 
Please be a part of the inspiration by joining us on January 28th, at 6:30 PM, downstairs at the Church of the Red Rocks, to watch Cowspiracy, meet Dr. Rao, and to discover together ways to live lighter on our planet. For more info: