Prescott AZ (May 7, 2020) – Sheila Polk, Yavapai County Attorney, has announced the winners of the annual outstanding employee awards. "All of the employees in this office are top-notch, making these annual selections a very rewarding but tough process," said Polk. "This past year, our office handled some horrific crimes. Yavapai County is truly fortunate to have so many dedicated folks working hard to keep our communities safe."
The following awards were presented to County Attorney employees.
OUTSTANDING FELONY PROSECUTOR OF THE YEAR
Presented to George Rodriguez in recognition of his prosecution of a 41-year old fiduciary in the Verde Valley who stole nearly $95,000 from two of her vulnerable clients, one of whom passed away prior to the trial. Prosecutor Rodriguez combed through thousands of complex accounting records to successfully present to the jury the scheme by which the defendant laundered clients' money into her own accounts and ruthlessly devasted the victims.
EXCELLENCE IN VICTIM ADVOCACY
Presented to Bill Hughes, an 18-year prosecutor with the office who, in addition to serving as the Chief Criminal Deputy and supervising a trial team, handles a full felony caseload involving the worst types of victim crimes, including child sex crimes and murder.  Hughes is currently prosecuting State v. David Pagniano, a capital murder case that occurred in 2017, wherein the defendant is accused of burying his wife in a remote area 10 miles northwest of Prescott.
OUTSTANDING VICTIM ADVOCATE OF THE YEAR
Presented to Stacy Rodriguez for consistently providing exceptional service to victims of crime, making sure their voices are heard, and demonstrating empathy and support to assist victims in navigating the criminal justice process.
OUTSTANDING MISDEMEANOR PROSECUTOR OF THE YEAR
Presented to Christopher Michalsky, a young prosecutor assigned to the Verde Valley Justice Court, for quickly learning excellent prosecutorial skills and applying a strong sense of fairness and justice to all the cases he prosecutes in this misdemeanor court.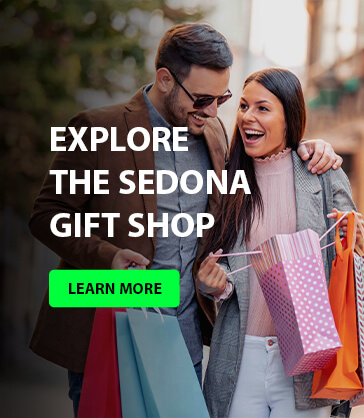 OUTSTANDING ADMINISTRATIVE PROFESSIONAL OF THE YEAR
Presented to Teresa Castaneda, a litigation specialist who works in the Office's Central Intake Unit. Teresa's attention to detail is an essential part of the Unit and the Office's digital case management system. Of note is the value of her work during the pandemic which allows prosecutors to access their criminal cases electronically.
LIFETIME ACHIEVEMENT AWARDS
Polk recognized three long-serving employees with the Lifetime Achievement Award. "It is a privilege to honor these three outstanding employees with the Lifetime Achievement Award," said Polk. "Collectively, they have been with our Office for 76 years and are still working hard every day with dedication and passion."
The three employees are Nancy Pascuzzi who has worked in the office for 21 years providing outstanding litigation support to both civil attorneys and prosecutors; Steve Young, a veteran prosecutor who joined the Yavapai County Attorney's Office 23 years ago and who today is an accomplished go-to veteran prosecutor with the unswerving commitment to seek justice in every case he handles; and Judy Fagelman who has been with the Office for 33 years. Fagelman works as a Victim Advocate where she found her true passion, working directly with victims to ensure their voices are heard and providing compassionate support throughout the criminal justice process.
COUNTY ATTORNEY RECOGNITION OF EXCELLENCE AWARDS
"Every year," said Polk, "there are a few individuals who rise to the top, demonstrating initiative in identifying innovative projects to improve the efficiency of the Office. The following four employees are deserving of Recognition of Excellence Award for their outstanding work during the past year."
Kurt Olsen and Alexie Myrick received the award for their innovative work to streamline the process to release audio and visual media in response to public records requests and disclosure in criminal cases. Joy Biedermann, an attorney assigned to the Civil Division, received the award for her work to establish the public records compliance protocol to ensure the Office accurately and timely responds to all such requests while protecting the privacy of victims and others. Debra Olsen, the Business Manager for the County Attorney's Office, received the award for her work to develop and launch the Office's Drug Diversion Program to allow low level drug offenders to connect to treatment and earn a dismissal of the criminal charges upon successful completion.
"It is truly rewarding to work with all the employees in the Yavapai County Attorney's Office who are committed to holding criminals accountable, ensuring the rights of crime victims are honored, and working hard to connect low level offenders with services to help them turn their lives around," concluded Polk.