By Carl Jackson
Sedona News – Over 60 Sedona residents gathered at the Sedona Elks Lodge on Airport Road on July 20, 2023 to discuss how to solve the high number of short-term rentals in this small tourist town.  Short-term rentals, or STRs, are homes rented for less than 30 days.
The gathering was hosted by Susan Edwards from the Arizona Neighborhood Alliance, a volunteer organization from Maricopa County working to protect Arizona's neighborhoods.  According to the Arizona Neighborhood Alliance website Arizona has over 65,000 STRs.
Virtually the entire Sedona City Council was also in attendance for this neighborhood meeting including Mayor Scott Jablow, Vice Mayor Holli Ploog, Councilor Jessica Williamson, Councilor Brian Fultz, and Councilor Melissa Dunn.
Some of the city councilors lamented the loss of local city control that has come with laws such as Arizona Senate Bill 1350 that states "A city or town may not prohibit vacation rentals or short-term rentals…based solely on their classification, use or occupancy."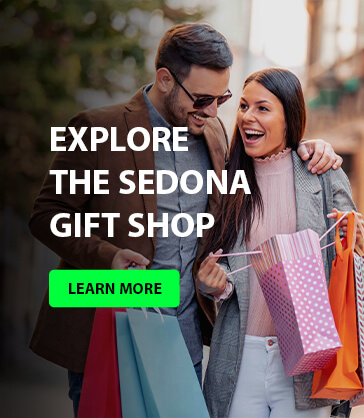 According to Susan Edwards, the purported purpose of the 2016 bill was to fast-track Arizona into the "sharing economy" and protect property rights, but some believe it was more about increasing state tax revenue ($961 million for STRs in 2022) and arm twisting from powerful lobbying groups like the Goldwater Institute and the Arizona Association of Realtors.
Although STRs can raise home values for mostly absentee owners they have created less affordability, and a lower quality of life for those that call Sedona home. Said one resident, Carol Gandolfo, "We don't have neighborhoods anymore", echoing the views of many in attendance.
As background, Sedona has a housing stock of about 6,500 homes of which 1,100 are short term rentals.  According to Councilor Williamson, this 17% density is one of the highest in Arizona.
The city has labored to pass state legislation that would cap short term rentals in Sedona while still allowing owner-occupied STRS.  But to no avail.  According to Mayor Jablow Sedona's proposed HB 2711 did not make it to the House floor.
There is one glimmer of hope, however, that Mayor Jablow supports, which is an Arizona Ballot Initiative.  "But the city council can't be involved in the initiative.  It has to come from citizens, and it is a huge amount of work and cost… but I think it's our best chance because it doesn't have to go through the legislature."