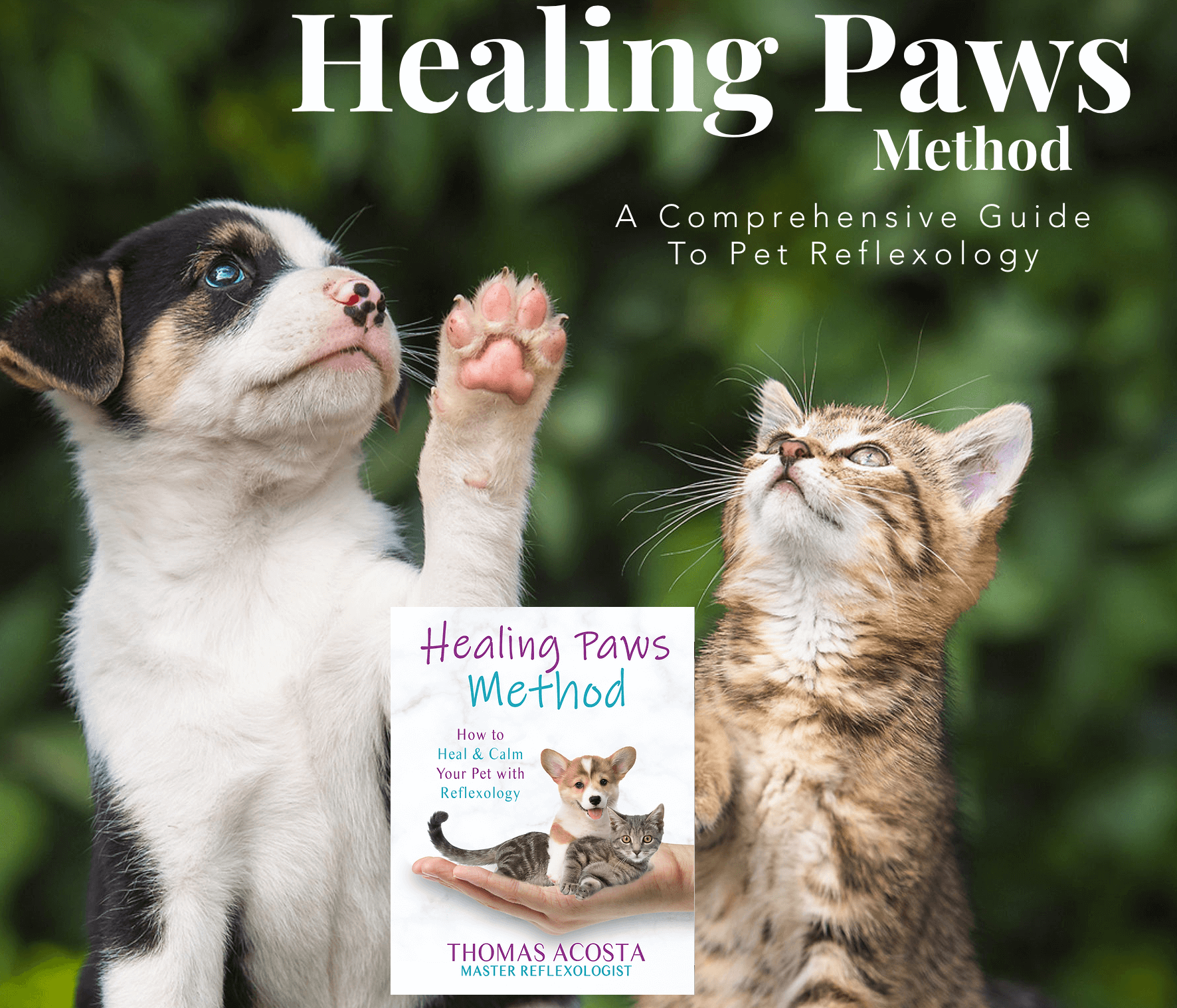 By Shelley Evans
Sedona, AZ: Back to basics!  Sedona's stability lies in the proven State formula for accounting. 
It is a method of accounting designed to protect the people from mismanagement and misuse of funds.  I see it referred to by those we handed over our power to as "old" or "archaic," but numbers and accounting are constant. 
So, what is this Home Rule that demands our attention right now?  Why do I believe it is the most important item on the ballot this August? 
Home Rule is the nickname for a much less cozy term, Alternative Expenditure Limitation. 
The State Formula is known as the State Expenditure Limitation.  The intent of this "limitation" is to limit the power of our local government. 
Under the State Formula, the PEOPLE RULE. 
Sedona, though, voted to give away the power of their "voice and vote" to Home Rule.  That's right, under Home Rule we gave away our checkbook and our credit cards to the City Council and City Manager with no need for additional consent to spend, spend, spend without any transparent accountability. 
The good news is, we can change that August 2nd by voting NO on Home Rule. 
Now to take back our voice and choice on the future of Sedona, we must also take back the power we gave away: free reign on the checkbook, the power of taxation, pet project funding, corporate partnerships and handing out no-bid contracts to whomever they choose. 
You bet the Sedona Bureaucrats and their Partners are going to fight to maintain that control. 
I began a series of workshops with Donna Joy Varney and a volunteer group of other Sedonans designed to offer a broader perspective on Home Rule. 
Vice Mayor Scott Jablow and Councilor Jessica Williamson decided to join us and they videotaped the presentation, as well as the discussion and questions that followed. 
We must admit we were a bit disappointed that they provided no insights or feedback and posed no questions that might have benefited those in attendance.  Now here we are addressing the points that didn't set well with the councilors.   They posted their concerns on Sedona.Biz and many social media outlets. 
S&J's POINT ONE:  If home rule is not approved, the state-mandated limit on how much the city could spend in a year would be $13.7 million. An additional $16 million of spending would be allowed, but it would be limited to debt service, HURF highway funds, grants.
The City would have $13.7 million available to spend on police, parks and recreation, infrastructure, traffic improvements, transit, code enforcement, permit review, and other city services.
The sewer treatment plant is budgeted for over $5 million for next year, bringing the available funds for the rest of the city operations to about $8 million. Funding for the police department alone is tentatively set at about $8 million for next year.
RESPONSE:  Once we vote NO on Home Rule, the numbers outlined are a good start in showing how the community and the City Council can dialogue and work together to determine a budget that properly supports Sedona's infrastructure and a quality lifestyle for the residents. 
A healthy community requires engaged residents – people with a voice and a vote on what is important in their community.  A NO vote on Home Rule allows a choice to utilize a one-time annual override or to choose a Permanent Base Adjustment if the City Council determines additional funds are needed to operate effectively.  Both give the people a say on how much can be spent and it behooves the council members to be transparent on where they intend to spend the money. 
With ample communication and information, such as provided in Williamson's OpEd, it would be sure to generate voter support for an additional $5 million for the Sewer treatment plant and, with a bit more information, possibly even $8-10 million more to ensure our police department is fully funded and even expanded, as needed. 
Make sure to do your due diligence on lining out the numbers and communicating with the people prior to election day.  Trim the fat and take it a step or two at a time.  Jumping a budget from $62 million to $112 million in a year more than likely wouldn't pass voter approval. 
S&J's POINT TWO:  It was alleged in the presentation that residents don't have the numbers and the information about projects and programs before Council meets to vote on them. 
The Council agenda and the complete information packet — which includes all the numbers that will be discussed — is posted on line at the same time that the Council receives the information, typically the Wednesday before the Tuesday meeting. Every resident has access to the same information the Council has at the same time we do. ­­­­­­­­­
RESPONSE:  Wow… you decide on a $112,000,000.00 budget for Sedona with less than one week to decipher and research the items within it.  That is not ample time for the public, or for our council members to dive into those figures. 
When you say, "includes all of the numbers that will be discussed," we would like to know what numbers are merely not discussed.
Doesn't every single council person though have a one-on-one meeting prior to that date with the City Manager for her to guide you through the proposed budget?  With less than a week to decipher those numbers, that gives the opinion of the City Manager a lot of clout and sway. 
S&J's POINT THREE:  It was alleged that Sedona doesn't have to listen to the people for a vote because the population fell under 10,000. 
State law has no provision for referring a community plan to a vote for cities with populations below 10,000.
RESPONSE:  Actually, this wasn't an "allegation" at all.  It was sharing an experience on social media as to the attitude of a certain council member once Sedona dropped below 10,000 in population. 
When she didn't like complaints that were being made, she was quick to say that the City Council no longer "had" to listen to the people by law because Sedona's population was now below 10,000. 
Not a good PR stunt to make seemingly snide comments on social media, true or not.  It seeds the idea and feeds the feeling that there is an agenda to drive our population down just for such a reason. 
S&J's POINT FOUR-A: It was alleged that employees set their own spending limits and that City staff has free hand with little or no accountability. 
Staff prepares a draft budget for the Council's consideration. They don't set anything.
The Council spends two full days going through the budget line by line, asking staff detailed questions about each item. Council makes the decisions, not staff. Staff is not in charge.
RESPONSE:  This is not what was alleged. 
and they prepare a draft to present to the City Council for consideration. 
This definitely controls the direction the city takes regardless of what is approved or altered. Again, we must raise the concern here that a multimillion-dollar budget is decided in just two days with less than one week to look over the numbers.  The City Manager is given much-to-much trust and leeway with this type of procedure. 
S&J's POINT FOUR-B:  Sedona's population declined while the proposed number of staff increased. 
The City is developing a number of ambitious programs to meet priority and community plan goals. Those programs don't run themselves, nor do contracts manage themselves. Staff are required, and the budget reflects that. 
RESPONSE: "Ambitious programs" is perhaps a good descriptor, "community plan goals" would perhaps be better slated as "City Agenda Projects." 
S&J's POINT FIVE:  It was alleged that City small grants are given with no process. Donna Joy said she doesn't know why the City gives grants. She alleged that grants are supposed to be seed money and said that organizations should not get repeat grants.
RESPONSE:  Thank you for allowing us the opportunity to clarify this point.  The small grants are not what was referenced at all.  The comment and context pertained to organizations with more than one million dollars in revenue and longevity and, after years of grant funding, are now making a hefty profit.  These organizations are quite successful and should be able to fully fund themselves. 
Those monies would be better spent on assisting businesses in need.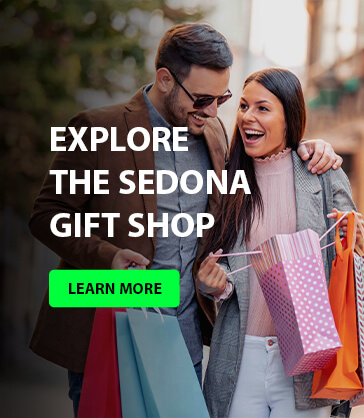 S&J's POINT SIX:  It was alleged that the City needs to follow standards about number of staff per resident and that Sedona has many more staff than the standard.
This ignores the over 3 million visitors that come to Sedona a year that use our services and our infrastructure. I am not aware of any standard that applies to Sedona's situation. 
RESPONSE:  We stand by our evaluation that the community needs and city staffing is out of balance.  City employees grew by 44 percent while our population declined. 
The numbers used for comparison is a standard industry unit of measure with a wide range, and Sedona's population/employee ratio is far outside that range.  Let's do a comparison chart. 
SEDONA                    FLAGSTAFF
EMPLOYEE/RESIDENT RATIO                  1/59                           1/116
INDUSTRY STANDARD                               1/95                           1/112
It is also apparent that the public/private contract with the Chamber of Commerce is largely overseeing tourism right now and the city is paying for Chamber employees as well that are not calculated in actual city employees; thus, skewing the calculations even further. 
Flagstaff is better than industry standards and tourism is their largest industry according to its city website.  They also have their own in-city office of tourism and do not contract it to an outside source. 
S&J's POINT SEVEN:  It was suggested that the City should use "excess" funds for projects like the Tlaquepaque bridge. 
Funding for the underpass near Tlaquepaque is in the City's current budget.
RESPONSE:  Tlaquepaque was merely used as an example of items that were people approved years ago and never completed. 
S&J's POINT EIGHT:  It was alleged that eliminating home rule will force the city to do what the community wants. 
While everyone seems to think they know what "the community" wants, the fact is that members of the community have widely different ideas of what is needed and wanted.
RESPONSE:  We believe this statement largely underestimates the ability of this community to come together.  It is time for us to bridge the gap and come to the table so we can be good stewards of Sedona. 
The people of Sedona do have a strong vision that is largely harmonious. The difference is, "who" you choose to listen to and the motivation behind that. 
There is a balance to be found, but there is currently a lopsided ear from City Council. Additionally, if the city wants to allow true representation at the polls when deciding the future and direction of Sedona, initiatives such as Home Rule would not be placed on an August ballot when a large percentage of our population is vacationing. 
S&J's POINT NINE:  It was stated that we don't lose the library if home rule goes away because the library gets county funds and has lots of money.
The library receives money from the counties but relies on the funds contributed by the city to keep the doors open on the current schedule and to provide the programs so many residents enjoy. If you have any questions about how the loss of home rule will affect the library, just ask them. 
RESPONSE: What we continually state is that we have an incredible Library with many great resources that many libraries do not have. 
The fact is that it is technically not a city library.  It is funded largely by county property taxes.  The city does currently give the library about 31% of its operating capital, which totals about $500,000. 
Without those additional funds from the City of Sedona the library would have an annual operating budget of more than $1 million dollars.  If the City of Sedona chose not to include them on a request for a sensible one-time override or a move to Permanent Base Adjustment the Library could feel a temporary pinch.
Our Library is safe no matter how you vote.  Keep in mind, the current numbers still reflect a downturn in library funding due to a loss of employees and hours during the height of the COVID scare. 
We love the Library and will always support the library with or without Home Rule. 
S&J's POINT TEN:  Every community around Sedona is growing in population, but we aren't. The implication was that somehow the City is at fault. 
Sedona is not losing population because of home rule and the programs the City undertakes.  Sedona is losing population because the housing stock is being turned into short-term rentals where there is no resident to count in the Census.
The State of Arizona caused that problem, and despite the City's aggressive efforts, the state legislature and governor have been unwilling to make any changes in the law to ameliorate the damage that is being done to our community by short-term rentals. 
RESPONSE:  This is a real concern, and the finger does keep getting pointed at the state instead of taking a deeper look at local causes.
Sedona has been extensively marketed to the world, primarily targeting realtors and investors because that is much of the Chamber of Commerce's membership. 
Sedona has fallen victim to corporate takeover of our homes due to the public/private partnership with the Chamber of Commerce when 71% of its membership is either not in Sedona nor in tourism. 
The Chamber markets real estate, which primed Sedona for a takeover through Chamber marketing.  A responsible tourism office run by the city would never have allowed non-tourism businesses to be promoted throughout the world via the tourism marketing. 
S&J's POINT ELEVEN:  The current budget is a huge increase over what we were told the budget would be four years ago.
 I don't believe anyone 4 years ago knew what the revenues and the budget would be today. No assurances could possibly have been made.
RESPONSE:  The budget went from $62.6 million just last year to an estimated $112 million for 2022/23.  That's almost double in one year. 
One point here is just because Sedona collected excess revenues during the pandemic doesn't mean we must rush to spend it.   The voters should also have a say in where that money is utilized and when. 
The Council should not take it upon itself to determine we must fast-track a transit system, land purchases and major construction projects from A to Z without properly laying out the plan and groundwork for the community and having voter approval in the direction and speed. 
There is a dip in the economy currently, prices are extremely high.  It is not prudent to drastically increase expenditures and bond debt at this point in time.  It is prudent to have savings in the bank that is well beyond the normal cushion.  
S&J's POINT TWELVE:  Citizen Engagement groups meet in closed sessions. 
The various citizen Engagement work groups are tailored to the specific task at hand and do not operate as a one size fits all. I am unaware of any citizen being turned away from sitting in and observing them if they had an interest.
RESPONSE:  No Citizen's Engagement in any form has taken place for the 2022/23 Budget.  It is a fact that Citizens Engagement Groups do meet behind closed doors.  There may, however, be one or two that don't.  That doesn't make it right.  Another point made here is that non-residents are able to join, and the entire community is represented by merely 5 to 8 people, including those non-residents, without transparency.  Those handful of participants are handpicked by the City Manager.
Thank you for the opportunity for this dialogue.  It has been quite revealing and entertaining. 
To follow our efforts to bring our community together and provide an alternative perspective please visit HomeRuleSedona.com.  We welcome you to join us for our upcoming Home Rule Workshop Wednesday July 6th at 6:15 p.m. at the Ultimate Light Mission at 2115 Mountain Road.