See what your Friends are up to!
By Carson Ralston
Library Specialist-Adult Programs
Camp Verde AZ (October 10, 2019) – Tuesday, October 22 at 1:00 in the Terracotta Room join us at our annual members' meeting for treats to munch and time to mingle. See what your Friends are up to! Hear from Friends President, Ambie Charles and bask in the glow of a job well done. Friends has so much to celebrate this year – money raised and money well spent. Ask questions of board members in an informal setting and to share your thoughts with us. Your Friends would love to see you and to hear from you. Be a Friend/Bring a Friend and help us grow.
At the October 2 Council Meeting, Mayor Charles German declared October 20-26 National Friends of Libraries Week in Camp Verde. Friends of Camp Verde Library is celebrating Tuesday-Friday this week! Stop by the Library and see what your Friends are up to.
The Behind the Scenes Magic of Camp Verde Library Friends
Bored? Lonely? Cabin fever? Kids on your nerves? Teens rattling around? Here in Camp Verde, we head to the local library. In our town of 11,000, nearly 2,000 of us visit our library every week! Hot outside? Cold outside? Raining? Head to the library. Enjoy its comfort. Wonder who lives in Camp Verde? Come to the library. Look around. Our community library educates and entertains people of all ages, all incomes, all backgrounds.
For many, it's basic: Library = Books. Not here! Our library is a destination experience. Books. DVDs. Magazines. Newspapers. Music. eBooks. Computer stations. Classes. Public gathering areas (Music in the Stacks!). Easy chairs. Children's section. Teen center. Weekend movies. Lecturers. Traveling exhibits. All there for you. A cruise ship without the bar bill.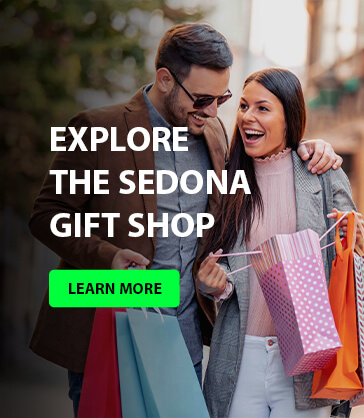 How do computers, study tables and a vending machine appear in the teen center? Playhouses appear on the children's patio? Best-sellers appear on the Popular Books shelf? DVDs and large print books appear on the shelves? Fans send cool air swirling down? Music plays in the stacks?  Friends of Camp Verde Library – an organization of you and your neighbors – are our local magicians.
Friends raises money for our library. Friends have raised over $70,000 since our new library opened in 2016! Can you be a Friend? Membership dues fit any budget. Be a Good Friend for $6. Be a Great Friend for $25. Be Best Friends Forever for $125. Not a joiner? Donations of any size gladly accepted. Drop an extra quarter in the Friend's change jar on your way out of the library and smile. It will lighten your purse, your pocket, and your step. It all adds up!
Some Friends choose to volunteer a few hours a week – to sort, shelve, and alphabetize donated books (sold cheaply in the Book Nook). Friends who choose to volunteer also sell raffle tickets for beautiful handmade quilts. In the fall Friends auction off holiday wreaths you can pretend you made.  Friends bake cookies for special events, such as J.A. Jance's author's talk last April.
There are currently over 5,500 Camp Verde Community Library cardholders.  There are currently fewer than 80 Friends of Camp Verde Library.  Will you be a Friend?
Friends of Camp Verde Library is easy to join. Volunteering with Friends is easy to do. This year, October 22 through 26, we celebrate our Friends of Camp Verde Library. Look for the Friends exhibits at the library. Find the membership table. Join or renew. Become a Friend and support your community library. Our library needs more Friends.
Camp Verde Community Library is located just off of Montezuma Castle Highway at 130 Black Bridge Road, Camp Verde AZ. For more information about this or any other library program visit the library's website at www.cvlibrary.org or call 554-8380 during library open hours Mon-Thu 9am-8pm, Fri-Sat 9am-5pm.​