Sedona AZ (July 20, 2017) – On Sunday July 30th, Gumption Street Arts Festival (GSAF) #2 returns – for a night and day of music, art and community. A combination of the energy behind Gumptionfest and the Sedona Street Arts Festival, the newly named GSAF (look for the new logo) is providing 6 days of free arts which began last weekend in June, and continues the last Sunday of July and August, completing the series with a special Halloween GASF on the last weekend of October.
On Saturday 29th July kick off Gumption Street Arts Fest at the Oak Creek Brewery at 7pm with bands including The Tarantulas, Vajra Dara belly dance & Sedona Sass Burlesque fusion dance, and DJ LovEvoLove till midnight.
On Sunday enjoy arts and music for all ages at Sedona Posse Grounds Hub. Start the day at 8:30am with yoga led by Aumbase and Sedona Yoga Festival founder, Heather Sheree Titus, followed by a 10am an Chakra Shamanic Dance Session with Amalia Camateros. ($5)
Fire dance performance by Prescott's Pyroklectic close the events at 7.30pm in Arizona's famous Sedona Skate park after a full afternoon of activities at the Hub. 
Grab a hula hoop and dance while DJ Eagle One and DJ NicKe hold up the Hub stage with guest performances opening with Amber Merchant at noon with Kirtan, and continuing with MC's, bands, soloists and DJ's, including Lighthouse on the Moon, Jason Vargo, JR Robusto, Jeanie Carroll, Wendy Harford, Matt Lawrence, Machovina and Saffire, the Zoot Suit Zebras (Gary Every and Don Jones), F Sharp, DJ Ecks, the Lies and spoken word with Brian Atkins and Michael Eason.
Ongoing live painting is by Nastassja Handlin, Karla Rivas and Marita Gail, and interactive  group painting led by Grace Kirkwood. Wendy Harford will be setting up her eARTh Art Gallery – a chicken wire weaving wall, pictograph chalk wall, sand design painting and river clay play. Don't just watch – come and get 'arty' with us.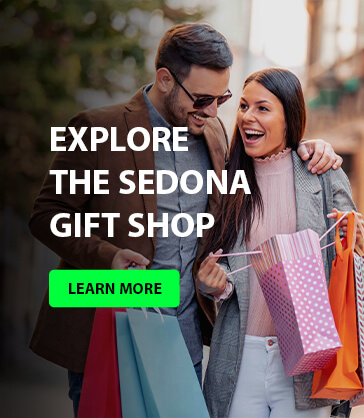 Enjoy special treats and ginger lemonade from ChocolaTree and great food from Iron Horse Grill. Peruse the beautiful hand-made crafts from Mitch McDermott (Dwarvin Woodwork), Brandon Strabula (Orgon Knight), Wendy Harford (Not Just Papier) Sarah Ann Lessie (Chocolita) and Brian Hornbeck (Tera Alchemy) who shares local herbs and their uses and offers opportunity interact with them.
Checkout the website  www.sedonahub.org (click on the GSAF tab at the top) for more information, come on by and see what is happening. Bring the whole family and dress to play with paint.
The GSAF creates live arts experiences for all ages in many forms from music to visual arts, spoken word to dance and more. The vibe is laid back, chill and informal, with spaces and time to 'hang-out' in the cool of the Hub or under the mister outside.
This festival is made possible with generous support from Indian Gardens, ACE Hardware, Probuild, Creative Printing, Sedona Signs, and Sedona Safe and Key. To make a tax-deductible financial gift to support to this series of free community arts events please contact us at info@sedonahub.org. If you want to bring your art form to the next 2 festivals (August and October) please also let us know by email, or visit the website www.sedonahub.org for details and applications.
Everyone, bring your sense of creativity and community and co-create the joy that happens when we all play together – all generations, cultural backgrounds and levels of experience. On Sunday 20th July, The Gumption Street Arts Festival invites YOU to join the team that brings us together through the arts.
What: Family Friendly Street Arts and Music Festival
When: 

Saturday

 29th 

7pm

 at the Oak Creek Brewery


Sunday

 30th 12-7 at the Sedona Hub and Skatepark
Free.