A funny thing happened on the way to Nicaragua ~ AGAIN!
Sedona AZ (July 8, 2014) – You're invited to special Zenprov Comedy benefit performance for HERO (Humanitarian Efforts Reaching Out), a Sedona-based charity. Titled "A Funny Thing Happened on the Way To Nicaragua ~ Again!", this one-night completely improvised performance will take place at7:00 PM on Saturday, July 19 at the Sedona Creative Life Center.
"Zenprov is the best comedy troupe in Arizona," said Mr. Patrick Schweiss, Executive Director of the Sedona International Film Festival. "At their last show, people were laughing so hard their cheeks were hurting."
Laughter aside, Zenprov Comedy and HERO are partnering up for a serious cause: raising money for humanitarian relief efforts at remote villages in Nicaragua where medical aid is seldom, if ever, available.
Founded by local physician Dr. Julia Williams in 2010, HERO has sent diverse teams to remote areas of India, Honduras and Nicaragua to dispense medical care, eyewear, nutritional support as well as veterinary services and parabolic solar cookers. Just as importantly, the group provides technical expertise and education to help villagers develop safe and sustainable energy sources or other vital infrastructure.
"All of our volunteers pay for their own travel expenses and donate their time to these projects," said Dr. Williams. "That means that 100 percent of the money we raise goes directly to dispensing much-needed medical, vision and dental supplies, clothing, solar cookers and other hard costs not donated by third parties."
Donna Gould, organizer for the event, said: "Our goal is to raise $120,000 by March 2015, so we're excited to have Zenprov Comedy helping us bring awareness and laughter to our mission. The show promises to be family friendly with lots of participation from the audience."
Special guest singer Laura Lizak will kick off the evening with her unique blend of audience sing along and spiritual "enlaughenment."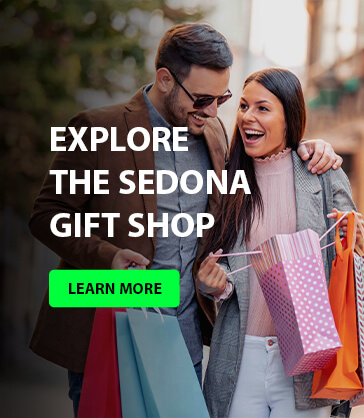 "We're excited to partner with HERO to help raise money and funny for their 2015 mission to Nicaragua. Last year's show was big success and lot of fun for fans," said Derek Dujardin, director of Zenprov Comedy.
Similar to the improvised TV show "Whose Line Is It Anyway?", Zenprov Comedy performs fast-paced, spontaneous comedic scenes created in the moment—always based on audience suggestions. Unlike sketch or standup comedy, nothing is scripted or rehearsed ahead of time. It's completely spontaneous and never the same show twice.
The Zenprov Comedy troupe includes locals Derek Dujardin, Shaeri Richards, Chris Redish, Mike Burdick, Betty Testa, Linda Roemer and Mary Carder.
Tickets are $15 advance or $20 the day of the show. Tickets can be purchased in person at Crystal Magic in Sedona, The Worm in VOC, Jerona Java Café in Cottonwood, or online at www.heroefforts.com with a credit card or PayPal account.
The Sedona Creative Life Center is located 333 Schnebly Hill Rd. Doors open at 6:30 PM and the show starts at 7:00 PM, and will run approximately 90 minutes. Shows are PG-13 and suitable for the entire family.