Sedona AZ (September 26, 2016) – Award-winning comedian Shane Maus "destigmatizes and demystifies psychedelics" in this fun and entertaining show that is "part stand-up, part hilarious stories of experiences, and part Ted Talk". Part of Shane's 65-city tour, "A Good Trip with Shane Mauss" comes to the Sedona Posse Grounds Hub on Thursday, October 6, 2016 at 8 p.m. Tickets are $10 in advance, $15 at the door. Doors open at 7:30 p.m.

One of the most unique, informative, and funny comedy shows you will ever see, Shane will take his audience on a funny journey through the stigma, history, laws, and science of psychedelics. An advocate for psychedelic studies and rights, Shane shares his personal experiences and talks about the effects of hallucinogens like mushrooms, LSD, and DMT. Psychonaut of almost twenty years, Shane Mauss not only uses psychedelics as a way to gain a deeper understanding of the mind but as a source of some of the most hilarious, thought-provoking, and well-received material of his career. "A Good Trip" is a one-of-a-kind show for the open-minded, insightful, inquisitive, and curious weirdos among us. (No psychedelic experience required to enjoy the show.)
Comedian Shane Mauss has appeared on
The Conan O'Brien Show
,
Jimmy Kimmel Live
, and Showtime, and has specials on both Comedy Central and Netflix. As featured on news website,
The Chronicle of Higher Education
, Shane also
travels the country for the podcast,
Here We Are
(HereWeArePodcast.com), interviewing scientists about their work
.
Now Shane tours around the country with his comedy show about psychedelics, as heard on
The Joe Rogan Experience
and
Marc Maron's WTF
.
"A Good Trip with Shane Mauss" is sponsored by The Multidisciplinary Association of Psychedelic Studies. Learn more about Shane Mauss by visiting his website, ShaneMauss.com, or follow him on Facebook (Facebook.com/ShaneComedyFan) or Twitter (Twitter.com/ShaneComedy).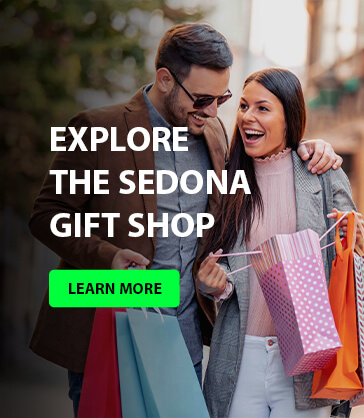 Tickets are available to purchase in advance at EventBrite.com or at the Sedona Hub the night of the show.
You won't want to miss this hilarious, one-of-a-kind show as Shane Mauss brings his comedy tour, "A Good Trip with Shane Mauss" to the Sedona Hub on Thursday, October 6th at 8 p.m.
What: Comedy Show, "A Good Trip with Shane Mauss"
When: Thursday, October 6th at 8 p.m. (Doors open at 7:30 p.m.)
Where: Sedona Posse Grounds Hub (525B Posse Ground Road, next to the Skate Park)
Tickets: $10 in advance, $15 at the door
For more information and to purchase advance tickets for the show, visit SedonaHub.org/Events. Learn more about the Sedona Hub by visiting the website, SedonaHub.org, or contact by phone at (928) 282-1660 or e-mail at info@sedonahub.org.