Sedona AZ (February 2, 2017) – The city of Sedona's Parks and Recreation Department seeks parade participants for the 47th annual St. Patrick's Parade held Saturday, March 11. The parade will begin at 10:30 a.m. and travel along Jordan Road between Jordan Historical Park and Mesquite Avenue just as it has in the past.
Part of what makes this holiday parade great are the many musicians, organizations, decorative floats and businesses that participate, which is why the city continues to seek community interest in this great event. Parade participants include people to be in the floats, play in the marching bands, decorate and drive their cars and even people to walk in the parade.
After decades of the Sedona Main Street Program organizing the St. Patrick's Day Parade, the city of Sedona's Parks and Recreation Department will take the lead this year, building upon the legacy of this successful community event.
"With an energized new team leading the way, we expect participation and enjoyment of the parade to be just as good as last year's and are doing our best to make the changes behind the scenes a smooth transition," said Rachel Murdoch, parks and recreation manager, city of Sedona.
One unique aspect to the parade is the participation of university students. Every year a new group of Northern Arizona University students enrolled in the College of Social and Behavioral Science's Special Event Planning course, takes on the challenge of developing and executing the parade. Student Kelcee Moore is up for the challenge. "It is an honor to coordinate and plan such a fun event with the city of Sedona Parks and Recreation Department staff and we hope we can continue to improve the event each year," said Moore.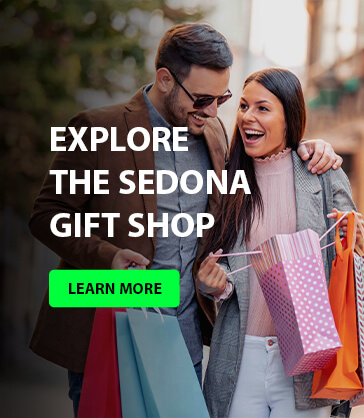 To be a participant in the parade, fill out an entry form and submit the application along with the entry fee before the deadline of Friday, Feb. 24 to RMurdoch@SedonaAZ.gov or via in person/mail to:
City of Sedona Parks and Recreation Department
525 Posse Ground Road
Sedona, AZ 86336
Entry forms are available for download on the city's St. Patrick's Parade calendar page at www.SedonaAZ.gov/Parks. A paper copy can be mailed to interested parade participants by calling the city of Sedona Parks and Recreation Department office at 928-282-7098. Space is limited, so entry spots are available on a first come, first served basis. The entry fee for a business is $100, with individuals and non-profit applicants paying $25.
In addition, parade sponsorship opportunities are available until Feb. 17 and those interested may contact Murdoch at the above email address or phone number.