Sedona AZ (October 21, 2014) – The Sedona biking community is excited to announce the Sedona Mountain Bike Festival from March 6 – March 8, 2015, in the heart of Sedona at Talaquepaque Arts and Crafts Village. With the stunning scenery here in Sedona and the trails that have been featured in countless recent press write-ups, get ready to come shake off the cold with three days of unmatched red rock riding, music listening, festival going, and more.
The event will feature a three-day exhibition, filled with vendors and bike companies offering the latest bikes to demo and products to look at. In addition, there will be shuttles offered by Hermosa Tours to popular riding areas and beer vendors to enjoy post-ride. Hermosa Tours will also be offering a catered camping experience at the Chavez Crossing Camp Ground, which is just minutes from the festival.
Sedona's average temperature in March is 65 degrees and with over 200 miles of singletrack trails, it's the perfect destination.
Stay tuned for more information and pricing details. For questions, vendor information and pricing, and logistics, email Mike Raney at info@sedonamtbfestival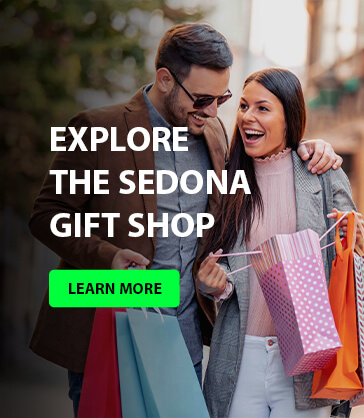 Also, check the event website: www.sedonamtbfestival.com, which will be updated with details as we have them. See you in March!
About Over The Edge
Over The Edge Sports is the premier bike shop in West Sedona. We pride ourselves on the best user experience, selection of gear, accurate trail recommendations, top mechanics and quality of bikes. Over The Edge has over 25 years of experience leading the way in destination mountain biking. We are also dedicated to maintaining and improving our trails and being active in the community.
About Hermosa Tours
Hermosa Tours, LLC was founded in 2007 and is located in Durango, Colorado. Hermosa Tours offers guided and self-guided bike tours throughout the western United States for all skill levels. With a focus on providing quality cycling vacations, Hermosa Tours combine the best riding an area has to offer, expert and knowledgeable guides, excellent accommodations, memorable meals, and other amenities for unforgettable experiences that keep guests coming back for more.