Sedona AZ (September 12, 2016) – Larisa Aukon has a message she wants to convey with her colorful paintings. "It's always about beauty," she says. "The visual language might change, but the message stays the same. To me, the world is beautiful, and this is what I want to share." Larisa will debut as many as 10 new oil paintings featuring landscapes and horses during her one-woman show, The Lively Palette, at Rowe Fine Art Gallery on Friday, October 7, from 5 to 8 p.m. during the Sedona Gallery Association's 1st Friday Gallery Tour. On Saturday, October 8, from 1 to 4 p.m., Larisa will be back in the gallery demonstrating her painting techniques.
Larisa, who recently returned from a show in Denver, is used to talking about her art and painting in front of a crowd. When she was 12, she passed extensive exams and was accepted into a prestigious art school for gifted children in her native Latvia. At that time, she says the young students would paint in busy city markets surrounded by spectators. Larisa went on to earn her master's degree in fine art from Latvian State Academy of Fine Art. She has lived in Arizona for 20 years. Larisa says that gallery shows always give her a new perspective on her paintings.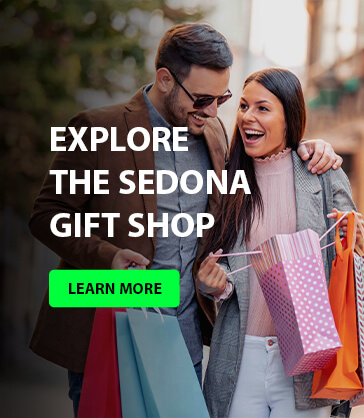 "I get the chance to see a body of my work all together," she says. "When a body of work comes together, the paintings support each other, and the message I want to tell becomes more powerful. At a show, I can observe what I have done during a specific period of time, and that allows me to decide where to go next."
Rowe Fine Art Gallery represents traditional and contemporary southwestern artists. The gallery, located under the bell tower in Patio de las Campanas at Tlaquepaque Arts & Crafts Village, is open seven days a week from 10 a.m. to 5 p.m. For more information, call 928-282-8877 or visit www.rowegallery.com.