Sedona AZ (January 23, 2017) – Oscar and eight-time Emmy-award winning actress Cloris Leachman will receive the 2017 Lifetime Achievement Award at the 23rd annual Sedona International Film Festival, Feb. 18-26.
The nine-day festival features 160-plus films selected from more than 1,200 documentaries, features, shorts and special-interest films submitted for consideration.
Three-time Grammy Award winner Bruce Hornsby will open the 2017 Festival with a performance on Saturday, Feb. 18 and five-time Grammy nominee Michael Feinstein will bring his Ira Gershwin Program and Great American Songbook to the Festival's final weekend.
Leachman, 90, has a career that spans more than seven decades on stage, film and television.  No one has won more daytime Emmy Awards than Leachman, whose longest-running and most awarded role was as the nosy, self-centered landlady Phyllis Lindstrom in The Mary Tyler Moore Show.  She won a Golden Globe Award for her role as Phyllis, a spin-off of The Mary Tyler Moore Show.
A former Miss Chicago, who competed in the 1946 Miss America Pageant, Leachman won the Academy Award for Best Supporting Actress in the 1971 film, The Last Picture Show based on Larry McMurtry's best-selling novel. 
At 82, she was the oldest competitor ever to appear in the TV show Dancing with the Stars during the show's seventh season in 2008.
"Cloris Leachman is an icon and we're thrilled to be able to recognize her for an incredible body of work," said Sedona International Film Festival Executive Director Patrick Schweiss.
In addition to Hornsby and Feinstein, the 2017 Festival will feature a mid-week salute to Andrew Lloyd Weber's Broadway and a cabaret-style performance by Emmy Award winner Peter Marshall, whose broad resume includes more than 50 television, movie and Broadway credits, not to mention a 14-year stint as host of hit TV game show, The Hollywood Squares.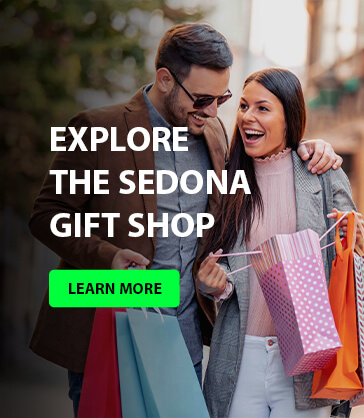 Films will run all day beginning Saturday, Feb. 18 on four screens at Sedona Harkins 6, 2081 W. Highway 89A; the Mary D. Fisher Theater, 2030 W. Highway 89A, and the Sedona Performing Arts Center at Sedona Red Rock High School, 995 Upper Red Rock Loop Road.
Platinum All-Access Passes, Gold Priority Passes, 20-ticket and 10-ticket packages are on sale now.
Priority Pass holders will be able to select the films they want to see beginning at 9 a.m. on Jan. 30.  10- and 20-ticket pass holders can select films beginning at 9 a.m. on Feb. 6.  Individual film tickets go on sale to the general public on Feb. 13.
Sedona International Film Festival memberships also are available beginning at $65 for a basic membership.  Family memberships for up to four family members living in the same household are $130. Additional membership packages include Cinematographer ($275), Screenwriter ($550), Producer ($1,200), Director ($2,500), Auteur ($5,000), Marquee ($10,000), Executive Producer ($15,000), Indie Angel ($25,000) and Film Star ($50,000).  Benefits are commensurate with membership-fee levels.  Full information is available on the website.
Packages, other than for full-time students, are available online at www.sedonafilmfestival.org or through the Festival Box office at (928) 282-1177.  Student packages must be purchased through the Box Office and student ID's are required.
For more information, visit www.sedonafilmfestival.org.