Sedona AZ (July 14, 2015) – On Thursday, July 23rd, at 6:30 PM, The Inspiration of Sedona, will show part 3 of James Cameron's, Emmy Award winning, nine-part "Years of Living Dangerously" documentary series. The remaining six parts of the series will be shown consecutively on the following 2nd and 4th Thursdays of each month.
This groundbreaking event series explores the human impact of climate change. Along with its supporting website, www.yearsoflivingdangerously.com, it represents a milestone in raising awareness about climate change and global warming, and what we can do. After each video showing, there is an opportunity to share about how to make a difference in our individual lives, businesses, communities, and beyond, and to support and inspire each other in personal and social change.

"Many viewers have been shocked by the videos," said Sedona resident, Pash Galbavy. "They've said they thought they knew about climate change, but then realized they didn't know much at all. And almost everyone who watches them wants to know what they can do to address this problem, which is affecting us all." 
Galbavy's husband, Marty Landa, came up with the idea of showing the videos after initially watching them and being so affected by how well the series presented the personal and social picture of climate change and global warming, and introduced critically important new information. "My thought was that if more people had their awareness raised, then maybe through group discussion, together we could have a bigger impact by inspiring and supporting each other."
As part of the next gathering, attendees plan to discuss the 20 items that the Years of Living Dangerously site recommends can be done by individuals to fight climate change. 
"We were already doing a lot of the items, like recycling, and switching to CFL or LED light bulbs," Galbavy said. "Other items require research, like determining which of the many energy credit businesses is best to invest in. It's not always easy to determine which ones are greenwashing verses those actually doing the right thing. I'm excited about having a group to work together with on some of the more challenging parts of changing how we do things."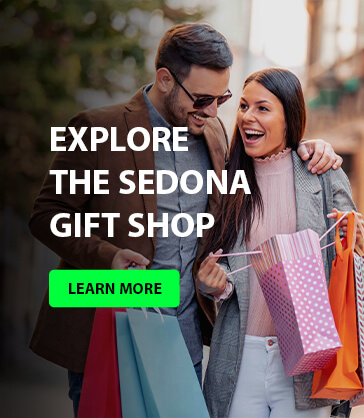 From the damage wrought by Hurricane Sandy to the upheaval caused by drought in the Middle East, YEARS OF LIVING DANGEROUSLY combines blockbuster storytelling with the reporting expertise of Hollywood's brightest stars and today's most respected journalists.
Part 3 of the series is called "The Surge." In this third episode, MSNBC's Chris Hayes shadows Staten Island's Republican Congressman – and climate change skeptic – Michael Grimm in the wake of Superstorm Sandy, questioning what he might have learned about climate change in the process. Conservationist M. Sanjayan travels to the far ends of the earth – including Christmas Island – to interview some of the world's top climate scientists as they collect key data unlocking the future of our planet's changing climate.
The Inspiration of Sedona meets on the 2nd and 4th Thursdays of each month. It is an open meeting group, that strives to work together collectively for  the betterment of ourselves, our communities, and the world. Its current format involves showing inspiring and personally empowering documentaries about the social and environmental issues we're collectively facing, followed by interactive discussion. Please be a part of the inspiration by joining us on Thursday, July 23rd, at 6:30 PM, downstairs at the Church of the Red Rocks, to watch Years of Living Dangerously and discover together ways to live lighter on our planet. For more info:
email: inspirationofsedona@gmail.com
Facebook: https://www.facebook.com/pages/Inspiration-of-Sedona/195577017194296?fref=ts
The Inspiration of Sedona meets in the basement at the Church of the Red Rocks, 54 Bowstring Drive, Sedona. (Turn Right into the church parking lot and then turn right again at the first driveway, and park in the small parking lot opposite the double doors to the basement, or in the upper parking lot if full.)