City Engineer Shares Web Secrets
Sedona, AZ (September 19, 2011) – The City of Sedona Public Works Department plays a broad role in serving our community through its work regarding Wastewater, Stormwater and Maintenance of Streets, Parks and City buildings. By accessing the Public Works webpage at www.SedonaAz.gov/publicworks, you can learn about each of the Public Works divisions.
For instance, on the Wastewater Division page, you can read about the sewer back flow preventer installation deadline of December 31, 2011.
On the main page, you can obtain information about four new Right-of-Way permits. These Citywide Permits simplify obtaining required right-of-way permits and authorize certain types of work without the need to come into the City office to obtain a permit. Instead, you would fill out one of these permits and make sure your work complies with the conditions of the permit. There is also information on the new Block Party Permit.
Also on the main page under Public Notice, you will find information about the May 16, 2011 letter to Mayor Rob Adams from FEMA informing us that the City has had its Community Rating System (CRS) designation changed from 9 to 8. This means that National Flood Insurance Program (NFIP) policies in Special Flood Hazard Areas, shown on the FEMA Insurance Rate Maps, qualify for a 10 percent discount in the premium cost. More information is provided on the City website.
By accessing the Maintenance Division page, you can learn about the City's efforts to combat invasive weeds and what you can do to assist in these efforts.
Stormwater quality is the focus of the Stormwater in Sedona page. Here you can find tips regarding what you can do to reduce stormwater pollution.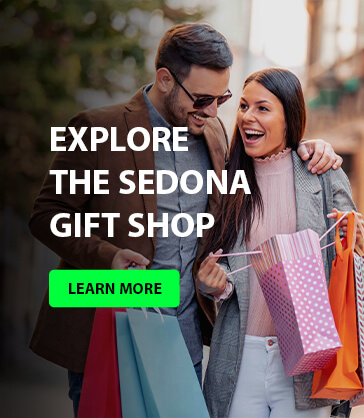 On the Capital Improvements page, which can be accessed from the Public Works web page, you can read about the various Public Works projects and their progress. For instance, over the next few months, the City is moving forward with two significant and highly visible construction projects:
• Construction of a storm drainage crossing of State Route 89A just west of Southwest Drive is planned to start in October 2011. This crossing is in the vicinity of Crystal Magic and the Giant Gas Station. The project, identified in the City's 2005 Storm Drain Master Plan, is Phase II of the Harmony-Windsong drainage improvements. Phase I was constructed in 2010 and Phase III is expected to start in 2012.
• West on State Route 89A, approximately five miles outside of the City, is the Sedona Wastewater Reclamation Plant. As part of its plans to enhance its ability to manage the treated wastewater, the City is reconstructing an existing wetland. This is Phase I of the Sedona Dells Wetlands, a proposed public access wetland. It will feature walking paths, bird viewing areas, as well as shallow and deeper water areas. You may see this project underway in late October 2011.
Go to www.SedonaAz.gov/publicworks and learn more about the Sedona Public Works Department.