We Get the Society We Pay For
By Sedona City Councilor Jessica Williamson
Sedona AZ (April 25, 2013) – We have government because we want to live in a civilized, organized, fair society. Governments create the structure in which we as human beings can develop and thrive. Here in America, government is often characterized as bloated, inefficient, wasteful, and generally no damn good. It takes peoples' hard earned money and wastes it on dumb programs and on people who don't deserve it. Government employees are lazy and overpaid, and government needs to be drastically cut back. To invoke government is to invite derision.
If government is so pernicious, why does every functioning country have one? Why do we hate our government?
Distrust of government has always been with us, and a wary stance towards the power of government is warranted. It's smart to keep an eye on government to make sure it doesn't abuse its power. But Americans seem genuinely confused about what government does and doesn't do. The protest sign reading, "Keep your government hands off my Medicare" is astounding on its face. The man holding that sign apparently didn't know that Medicare is entirely administered by the federal government and that the cost of administering Medicare is much less than the costs racked up by private insurance companies, which makes government in this case more efficient than private industry.
On a local level, we generally seem to agree that government should provide fire and police protection, maintain roads, and perhaps create some parks or open space. After that, things get fuzzy. Should government financially support not-for-profit organizations? The library? A creek walk? Should we enclose the community pool or buy back the cultural park or support public transportation?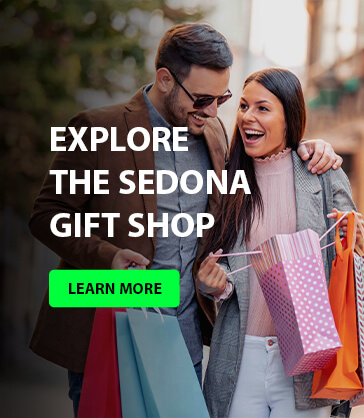 A lot of the rhetoric underlying our contempt for government is about taxes – apparently no one wants to pay them. The city of Sedona has no local property taxes, and the property taxes we pay are for the most part for the school and fire districts. City of Sedona government is mostly supported by sales taxes, which are paid by residents and visitors alike. No one wants to pay them, but as Chief Justice Oliver Wendell Holmes said, "Taxes are the price we pay to live in a civilized society."
It comes down to what kind of society we want to live in and are willing to pay for. It costs money to build and maintain sidewalks and streets, develop drainage systems to prevent flooding, educate our children, create parks and trails, and invest in technology. More and more it seems we're not willing to pay it forward. We used to be, because people saw value in investing in the future of their community. The question is always whether or not we're willing to tax ourselves to pay for that future.
The ideas expressed here are mine alone and do not represent the thoughts or opinions of the City Council.