Sedona AZ (September 6, 2017) – The city of Sedona invites the public to view beautiful paintings created by Mike Medow, Fran McNamara and Northern Arizona Watercolor Society (NAWS) at Sedona's City Hall. This exhibit will be Thursday, Sept. 7 from 4-6 p.m.
Medow a native from Chicago has lived in Sedona for 30 years. He has been a wood sculptor for 50 years and a painter for 25 years. He is a prolific artist and his work is found in many private collections across the country and Europe. This self-taught artist is driven by an inner passion that will not quit. His work entails; welded art, stone sculpture, cast paper, wood carving, oil and acrylic painting, as well as papier mache and wire. He also creates marionettes and detailed miniature houses.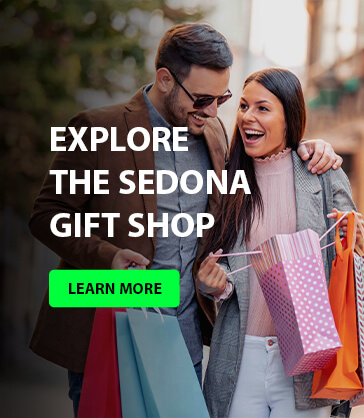 McNamara is a native of New York City and since her move to Sedona, has flourished as an artist and outdoor enthusiast. Her hikes lead to some of the country's most remote canyons and wilderness areas. McNamara returns to the studio filled with nature and visions of boundless scenery, ready to explore space and form on canvas by intertwining gestural marks and drawings with thick paint layers and subtle transparencies. She states, "My compositions draw inspiration from the idea that everything in nature is connected to everything else."
There are 20 paintings on display from the Northern Arizona Watercolor Society. NAWS was founded to create, foster and sustain interest in the art of water media painting and is dedicated to promoting watercolor painting throughout Arizona. Additionally, NAWS sponsors workshops, plein-air events, and educational programs and supports the development of young artists in northern Arizona through an annual scholarship program.
This exhibit is located in Council Chambers and Vultee Conference Room at City Hall on 102 Roadrunner Dr. For more information contact Nancy Lattanzi, arts and culture coordinator at 928-203-5078 or via email at nlattanzi@sedonaaz.gov.