By Tommy Acosta
Sedona, AZ
At its April 12 meeting the Sedona City council agreed by consensus to direct staff to hire a consultant to assist the city in forming its own "in house" destination marketing and management program.
Say what? Wait!
The City of Sedona, which has over the last few years done just about everything it could to stop the Chamber of Commerce and Tourism Bureau from destination marketing, now has to participate in the marketing effort as well. I was going to write a straight-ahead news article on this but the sardonicism of it all was just too irresistible. Thus, this editorial.
Talk about irony.
One would think with a council mostly elected by Sedona citizens hoping to limit the number of tourists coming to Sedona that the council would think twice before plowing into the business of bringing more tourists to this city.
They could think twice, three times or a hundred but the council is bound by law to spend a sizable chunk of the millions collected from its bed tax imposition, on the very thing they had tried to stifle over the last few years. And there is nothing they can do about it.
Business owners are turning cartwheels and waving pompoms at the prospect. Not only does Sedona have one proven entity promoting tourism but now will have two.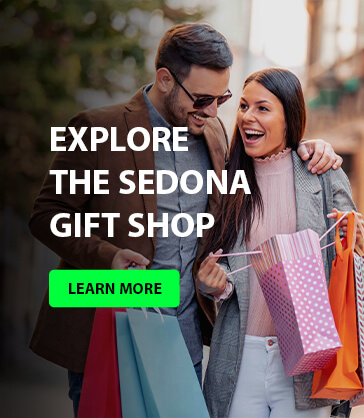 Imagine the chagrin, disappointment and frustration of locals that hoped the new council would take action to limit tourism but instead their representatives are now forced to work to increase it.
All those years of the city holding back that .5 percent of the bed taxes collected that right fully should have been released to the chamber, has fattened the city coffers by millions and now it's going to have to spend the dough on tourism and tourism enhancing projects. How embarrassing. Someone should have thought this through before giving the chamber no choice but to disengage. The city's actions have galvanized the chamber and local businesses that are banding together to further promote Sedona and Verde Valley.
With no prior experience in marketing the city is going to have to call in consultants, hire staff, build websites, create a budget and meet the standards set by the Arizona Office of Tourism to maintain the Destination Marketing Organization distinction.
Who knows how long it's going to take or how much it's going to cost. But they are flush with money so funding should not be a problem.
Again, the irony of these events is stunning. From micromanaging the chamber and doing what it could do to stifle destination marketing, the council now has become its champion, by no choice of their own.
There's an old saying I always liked that goes like this: "Multiply, don't divide. Add, don't subtract."
Looks like Sedona destination marketing will be multiplying and adding even more resources to bring even more tourists to this little Red Rock town.