By Tommy Acosta
Sedona, AZ – The Sedona City Council at its May 23, 2023 meeting took no action on a proposed ordinance that would ban all off-road vehicles from being driven on state-owned public roads or streets owned by the city.
The ordinance, spearheaded by Sedona Mayor Scott Jablow on the premise that such vehicles pose a risk to the health, safety and welfare of the community, would impose heavy fines to anyone driving the ATVs or OHVs on city streets, including S.R. 179 and S.R. 89A.
ATV rental companies have admitted that such vehicles are not intended or designed to be driven on paved roads, yet, in Arizona, they are allowed to do so under Arizona Revised Statute 28-1174 (4B).
Opponents against the ordinance argued at the meeting that if adopted the ban would cripple the ATV rental industry in Sedona and cause much hardship to the owners and employees, as it would effectively, as written, destroy their livelihood.
The city attorney reported that numerous legal avenues exist for the city to move forward with the ordinance, under the auspices of maintaining public safety on city roads.
He also cited operational manuals from companies that manufacture off-road vehicles that specifically state they are unsafe for use on public roads.
The meeting was well attended with proponents and opponents speaking for and against the ban.
Proponents spoke of noise and safety issues while opponents argued that fatalities associated with ATV use across the country are proportionally very low in comparison to other vehicular accident-associated deaths, with Sedona recording none over the years.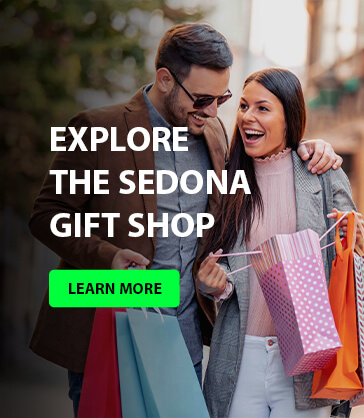 The city has been working, with community residents trying to find ways to diminish the impact ATVs have in the city and surrounding areas.
Concluding the discussion, Mayor Jablow called for a unified effort to finding a solution that's compatible to either side, that would lessen the perceived impact of ATVs in the community.
"All we are concerned about is keeping people safe," he said. "An accident can happen just like that. Let's come to an agreement somehow or another. Let's see what we could come up with. I'm willing to work with anybody that has a constructive idea."
Watch the council's discussion in its totality HERE.