Sedona AZ (February 24, 2021) – Beginning Feb. 25, 2021, new City Council-approved amendments to trash containment and removal regulations will go into effect as a response to failures to properly contain trash and store waste containers.
Specifically, the regulations require trash containers be placed at the curb no earlier than noon the day prior and removed by 11:59 p.m. the day of pickup. Additionally, material must be bagged and securely tied (with the exception of clean recyclables) and all material must be fully contained within the waste receptacle with the lids fully closed and secure except when being loaded or emptied. Containers may not be overfilled.
After receiving 64 complaints trash complaints in less than fourth months from the recently launched short-term rental hotline, city staff believed two issues became serious enough to warrant additional regulation for garbage and trash removal:
The leaving of waste containers at the curb for extended periods of time.
Waste ending up strewn about on both properties and roadways due to overfilled containers and/or animals getting in the trash and knocking waste containers over.
"While these regulations will apply to all home owners, the recent issues with the storage and placement of residential waste containers appear to be tied to the proliferation of short-term rentals. Depending on the timing of guests leaving a location and the container being brought to the road, it is often days before the scheduled pickup. Containers are also left out too long after pick-up until the cleaning service or the property manager comes again. Additionally, when loaded containers are left out for an extended period of time, javelina and coyote forage and spread garbage throughout the neighborhood," said Assistant City Manager Karen Osburn.  
The city intends to enforce trash violations reactively via complaints submitted through the short-term rental hotline, code enforcement or the Citizens Connect app.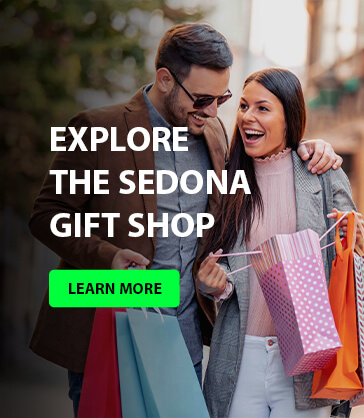 A first violation will result in a fine of $100, and a correction of the initial violation must occur within 24 hours. A second violation within 180 days of the first violation will result in a fine of $200. Any subsequent violations will be $250 per citation but will not exceed $2,500. Additionally, the person in violation must make restitution to the city for all cleanup and disposal costs incurred by the city.
"We hope this helps address the trash issues we've been alerted to and preserves the cleanliness and aesthetics of our neighborhoods," said Osburn. 
For more information on these regulations, read the Chapter 8 (Health and Safety) Garbage and Solid Waste Containment Ordinance here: https://www.sedonaaz.gov/Home/ShowDocument?id=42886. For more information on the city's short-term rental hotline, go to www.sedonaaz.gov/str.