Hike in Water Rates Hurt Low Income Customers in Verde Village, Cornville and Bridgeport
Cottonwood AZ (January 8, 2014) – A group of citizens say a 67 percent rate increase by Cottonwood Municipal Water utility in Oct. 1st, 2013 is burdening low income customers in Verde Village, Bridgeport and Cornville and they want it reversed. At the same time, city profits and salaries continue to grow. Outside residents fear a cut of their water payments is going down the drain, to pay for the city's indebted waste water sewer system.
Cottonwood Municipal Water utility (also known as Cottonwood Municipal Water & Wastewater Utility) is a private company that provides a public utility that is not regulated by the state's utility regulatory commission. Since 2001, the city utility acquired three other private water companies and ground water sources, becoming a monopoly. Now there is no other water company to compete with it. On Oct. 1, 2013, Cottonwood Municipal Water Co. increased its water rates by 67 percent to residents outside the city limits in Cottonwood-Verde Village, Cornville and Bridgeport – without making any improvement in water quality.
"A "Citizens for Fiscal Accountability" spokesperson, Alex Gozdan, is circulating a petition to oppose the Oct. 1, 2013, 67 percent water rate increase imposed by the Cottonwood Municipal Water utility on residents outside city limits. So far he has gathered more than 250 public votes."
"It's totally unacceptable for any company serving a public necessity to impose a 67% rate increase with no fiscal accountability," Gozdan said. "While many people in our area are still struggling because of a weak economy and the 9.4% local unemployment rate, this water utility rate hike is unconscionable. People are pretty upset about this huge rate increase…some residents' water bills in Yavapai County have more than doubled!"
"At the same time, city employees received a significant salary increase averaging more than 5 percent, and the utility hired an additional billing clerk who works for both the water and wastewater department. Those costs are part of why the water rates increased," Gozdan continued. Now he's asking the city to provide records for all of the 2012-2013 Cottonwood Municipal Water and Wastewater Utility maintenance costs, and to provide increases in water utility employees' salaries, benefits, merit raises, bonuses, longevity payments and new hires, which were passed onto ratepayers.
Citizens Group Asks for Chages in Legislation to Regulate Water Rate Increases
Alex Gozdan said now the citizens are also looking to change state law to curb future Cottonwood Municipal Water rate increases. Gozdan and his wife support a campaign that Yavapai County District 3 Supervisor, Chip Davis, has taken to the Legislature to ask that municipalities' rate increases appear before the Arizona Corporation Commission, the way private corporations do. Gozdan says Davis talked to him about the water issue at a community meeting the supervisor held Dec. 9, 2013 at the Verde Village Property Owners Association (PPOA) Clubhouse.
In a news article published in the Verde Independent on Dec. 14, 2013, Jon Hutchinson said, "[Supervisor] Davis believes the issue is a statewide problem, not merely a local one… Davis has written area legislators repeatedly pursuing the same answers. In November, he told the state senators and representatives, "I believe it is time that we consider changing legislation to ensure that the citizens in the unincorporated communities have a voice."
Gozdan urges taxpayers to sign a petition to convince legislators to put the changes into law.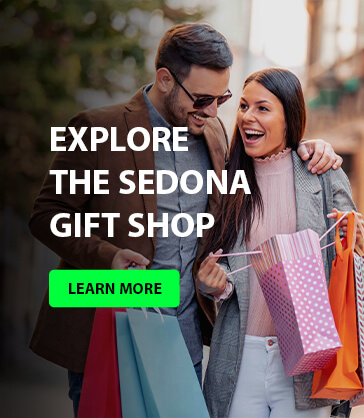 His petition, "Arizona State Legislature – Senate and House: Enact legislation to require municipal utility companies to comply with Title 40, Article 7 of the Arizona Administrative Code, with oversight by the Arizona Corporations Commission", can be signed online.
To: Members of the Arizona State House of Representatives; Members of the Arizona State Senate
The signers of this petition, registered voters in the State of Arizona, believe a change in legislation is needed in order to curtail unregulated increases in service fees by municipal water companies who operate outside their municipal boundaries, by having them comply with Title 40, Article 7 of the Arizona Administrative Code. The recent increase in water service rates by the Cottonwood Municipal Water and Wastewater Utility (CMWWU) serves as an example. "Inside Service Customers" – those living within Cottonwood City Limits, saw an increase of 30% in their monthly service charge. "Outside Service Customers" – those serviced by the CMWWU living outside Cottonwood City Limits, saw an increase of 67% in their monthly service charge. By comparison, Chaparral City Water and Chaparral Water have tariffs for water service charges that appear to be reasonably different – less than 6% difference between City and non-city service rates; however, even here there is a 40% difference in water usage tariffs.
We understand that CMWWU may also be collecting fees, specifically for Yavapai County Water Advisory Committee, Resource Development and Gila River Adjudication that might be mishandled.
While increasing government intervention is generally opposed, we urgently request that those who represent the citizens of Arizona take action to close the "loophole" which allows municipal utilities, such as the CMWWU, to operate without oversight which would ensure fair and balanced treatment of all their customers.
Gozdan urges residents to write letters to Supervisor Chip Davis, U. S. senator, Steve Pierce, and State Representatives Fann, Barton, Tobin and Thorpe, asking them to urge private water company's rate regulation.
For a hard copy of the petition, please contact Gozdan at AZwaterwars@gmail.com .