A City Animated by the Internet
Sedona AZ (August 18, 2013) – The council chambers were filled to capacity. Some sat in contemplative silence; some were social, chatting with friends, some talked in low tones, eyes darting around the room. Council and staff stayed mostly in the front of the room, separated by an invisible Mason-Dixon line. One could feel the tension in the chambers as the fate of arts and community involvement in Sedona was placed on the chopping block of our collective future. The meeting lasted four and a half hours. Towards the end of the meeting our brains were soggy; trying to comprehend motions and cross motions and make sense of the proceedings. By the time it was all over, most of the room was empty. Somewhere around the time the mayor walked out it was clear where this would end up.
The order in which the issues were to be considered was changed so that the sunsetting of commissions was first to be decided. Councilor McIlroy requested the council to reconsider the original April 23, 2013 vote to sunset the commissions. The motion to reconsider failed 4-3. Councilors Ward, Litrell, Vice Mayor DiNunzio and Williamson voted to not reconsider with Mayor Adams, Councilors McIlroy and Martinez voting to reconsider. The original vote to sunset the commissions was upheld.
Then the adoption of the new Citizen Engagement Program (CEP) was introduced and approved 4-3 with Councilors Litrell, Ward, Williamson and Vice Mayor DiNunio voting in favor with Councilor McIlroy and Martinez and Mayor Adams opposed. In the end, all commissions except for the legally mandated Historical Preservation Commission were eliminated, the new CEP was adopted and ordinances repealing the commissions were passed and the land development code was amended to reflect the elimination of commissions.
City Manager Tim Ernster was directed to form a volunteer advisory committee (all picked by Ernster) to review the new CEP before implementation.  Ernster specifically asked if formulation of a commission to review the CEP was an option that could be included in the review process and that option was flatly denied.
Here's a list of the eliminated commissions with the resolution number reflecting the year it was passed:
Budget Advisory Committee (Resolution No. 2010-18)
Budget Oversight Commission (Resolution No. 2010-19)
Sustainability Commission (Resolution 2010-28)
Arts Commission (Ordinance No. 88-26, 93-12, 95-02, 2002-12)
Parks and Recreation Commission (Ordinance No. 89-06, 93-18, 95-01, 95-11, 2006-12, 2010-13)
Art in Public Places Committee
Housing Commission (Ordinance No. 2003-14)
Arts and Culture Commission (Resolution No. 89-28, 2002- 29, 2009-40)
"To build may have to be the slow and laborious task of years. To destroy can be the thoughtless act of a single day."  — Winston Churchill.
Gone are those pesky time wasting meetings where ideas are exchanged and debated between citizens. There is no provision in the CEP for citizen discussion in person and no free flow of group problem solving meetings.
Here are some highlights from the new Citizen Engagement Program:
"Commissions are dissolved and are replaced by emailing back and forth between the city manager's office and the citizens. Ideas will be explored by innovative web based technology. Input is then vetted through the city manager's office. "Busy schedules mean that citizens will appreciate convenient, comfortable, and quick ways to stay informed about government services and community issues, and also to register their views on them. Technology offers new opportunities for quick and cost-effective ways to distribute information, and reach out to involve citizens. New variations on public meetings and other improved outreach tools will allow a more thorough vetting of issues and exchange of information that results in better, and more widely embraced, plans and projects, and will allow citizens access to their City 24 hours/day 7 days/week"
"The City Manager's Office will now serve as a clearinghouse and a specific staff person will be facilitating and monitoring the effort to obtain ideas."
"There will inevitably be some ideas and input that could be handled immediately at a department or staff level. These will be passed on to the appropriate staff as ideas are generated, increasing responsiveness to citizens."
Also from the new Citizen Engagement Plan: "Criteria have been established to entertain new suggestions and will be considered by the council, after staff review, every three months."
"City staff will also conduct an initial vetting of ideas and potential projects in order to determine if any are already being addressed through some other mechanism, i.e. department work plans, the Community Plan, other City master plans, or should be integrated into other ongoing projects. It would not be within staff's purview to weigh in on the value of each project, but rather to provide input on resource requirements and how other City efforts may affect the development of those ideas into projects."
"Depending on how many projects are identified and how many work groups are required, it is possible that not all registered volunteers will be asked to participate in a work group each year." (All potential volunteers will be required to register and will become part of the inventory of city databases.)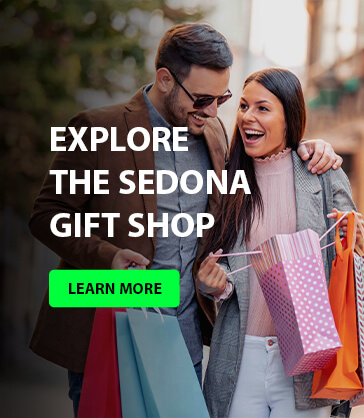 "Citizens should have the opportunity to provide feedback on a specific project, through the web-page, that would be relayed to the project team of staff and citizen volunteers, allowing for an even broader scope of public input."
"The service provided by volunteers is invaluable to the City and its ability to be effective. Recognizing and demonstrating appreciation for the contribution of volunteers is essential. Part of the program development and implementation will be to determine appropriate methods of recognizing and appreciating the work of the City's volunteer base."
Doublethink means the power of holding two contradictory beliefs in one's mind simultaneously, and accepting both of them. — George Orwell
"Expanded Outreach – The new system will employ innovative methods to enhance the public engagement process, reaching further out into the community to encourage participation from previously under-represented community members."
"The new system must work to ensure equal footing for all constituents, not just focusing on the 'squeaky wheels' or 'politicos.'"
"Effective citizen engagement can foster a greater sense of community, engender trust, and enhance creative problem solving. Citizens looking to become more engaged in their community should be empowered to participate and engagement should be easy for them."
All animals are equal, but some animals are more equal than others. — George Orwell
"Setting of (The) Annual City Council Work Plan:
The new Citizen Engagement Program proposes an annual process by which the City Council will set priorities and develop one master work plan. This replaces the current biannual City Council priority setting process and the establishment of separate annual commission work plans. The community input received throughout the year will be used to help Council set the priorities. The process will consider all of the community issues and ideas, and evaluate them at one time, relative to each other. The process will be held each fall and the highest priority items will be incorporated into a master work plan.
It is anticipated that the new efforts being employed to solicit community ideas and input will result in many potential projects for the City Council to consider that could become overwhelming to address. In light of the limited staff and financial resources to carry out projects, the Council must carefully review all of the proposed projects and identify the highest priority items to move forward. To provide a more objective way to determine which ideas, issues, and topics are the highest priorities for the community, work plan prioritization guidelines have been established for Council consideration.
These guidelines are intended to be used as a tool to be applied later this fall when the City Council will set priorities and finalize the new work plan. The guidelines are:
Resources (staff, financial, technological) exist to complete a project.
"The project is consistent with the City's Community Plan."
The moniker "A City animated by the arts" somehow seems lost. The new Citizen Engagement Program, while it seems well intended, completely eliminates spontaneous citizen involvement and replaces it with "innovative technology", and keeps the community separated from the creative communication process of freely exchanging ideas. In all this double speak one can easily forget why we moved here. Sedona has now become "A City animated by the internet."