Sedona AZ (June 6, 2019) – June brings the return of two great bands back to the Sound Bites Grill stage. The weekend of June 7th and 8th brings, the Chilly Lopez Blues Band, (blues, soul music and vocals) and Summa Totius (Latin flamenco groove) back to Sound Bites Grill..  Friday June 7th, 7pm The Chilly Lopez Band takes the stage and Saturday Night at 7pm Latin Flamenco soft rock band Summa Totius, lights up the evening.
Chilly Lopez is making himself quite a reputation these days. Tagged as "Arizona's Hottest New Blue Guitarist", Chilly brings a mix of his original blues groove music and popular covers songs. Chilly Lopez is a blues groove guitarist performing on a weekly basis. He plays his guitar and sings with heart and soul. He desires his audiences to feel the love behind his music and lyrics. Chilly has played guitar for Kim Watson, The Poetic Soul, and The Underground Funk Band to name a few.
The Chilly Lopez Band will have you moving to a soulful groove for a happening Friday Night in June! With the sun going down later you will be able to enjoy dinner on the patio with views and then come in for some music if you choose not to eat in the show room where the bands perform.
Chilly has a unique voice and sound that draws you in and has only been playing for about 6 years.. He says, "Music and guitar is my everything! I have been playing for six years now and it has just been amazing time learning every time I pick up that instrument
Summa Totius, the "sum of all parts" features high vibe Latin/Flamenco, jazz, blues, and groove music. A great sound to dovetail The Chilly Lopez Band, a Friday evening segues into a super-sonic Saturday!
Summa Totius was formed in 2017 by Anton Teschner and Drew Hall. Drew Hall is the lead guitarist of the band and guides the bands ship. Gigi Gonaway is on drums, holding down the groove.
Anton Teschner and Drew Hall formed their acoustic duo in 2004. Together they have recorded 3 studio albums and performed throughout the Southwest with their unique blend of latin / flamenco / fusion music.
In January 2017 they added the amazing rhythm section of Gigi Gonaway (Mariah Carey, Aretha Franklin, Steve Winwood, Whitney Houston, George Benson) and Emmy Award winning bassist and recording artist Mahlon Hawk.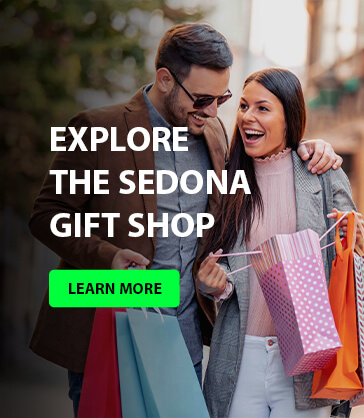 Gigi has quite the track record of performing with some of the biggest names in the music industry. (Mariah Carey, Steve Winwood, Aretha Franklin to name a few). Mahlon Hawk is an incredibly talented bass player. He is an Emmy Award winning bassist who has performed with members of Steely Dan and The Cars.
Summa Totius is currently in the studio working on a new CD Compilation produced by Gigi Gonaway. The new tracks will be a mix of Latin, Flamenco, Blues, and R&B flavors. The band is very excited to be working together in the studio creating additional material for all the world to hear and vibe too!
There is a $10 cover for Chilly Lopez Friday Night June 7th and a $15.00 for Summa Totius Saturday Night June 8th. These covers offer entrance into the music room lounge at Sound Bites where there is a full dinner menu served. Both bands will arouse you to feel into your dancing shoes on the dance floor! Take your space and shimmy.
Sound Bites Grill is located at the Hyatt Pinion Pointe Shops. The venue is open for lunch and dinner daily. (11:30 am until 9pm and on Friday and Saturdays at 10 pm).
If you would just like to have dinner at Sound Bites Grill there is no charge to enjoy the main dining room or a place out on our patio with our stunning views!
For more information call: 928.282.2713
Artists: The Chilly Lopez Band & Summa Totius
When: Friday, June 7th, Saturday June 8th, 2019
Time: 7 to 10 pm
Where: Sound Bites Grill 101 N. Hwy 89a, Sedona, AZ 86336