Sedona AZ (December 10, 2019) – Sound Bites Grill in uptown Sedona is a modern day supper club that features live music nightly for your dining enjoyment. The Verde Valley has great local musicians that live in the Sedona and the surrounding areas. The venue is a great spot to chill and enjoy dinner, music and red rock views.  
Every Thursday they take food fun and music and mix it all together with a chill-tini (martini) special, a fresh fish special from the chef and live music with the Millers.  This father and son duo of Robin and Eric Miller play a mix of originals and covers on acoustical guitar. They perform every Thurs. from 6-9 p.m.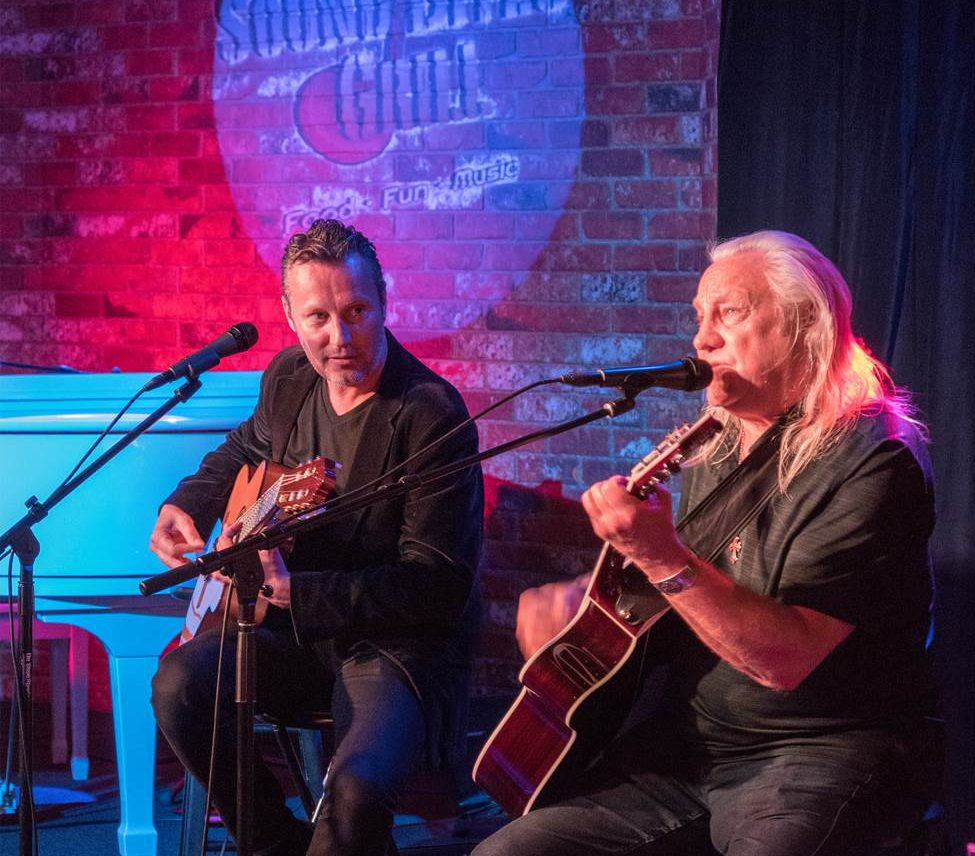 Robin Miller has surrounded himself with music since he was a child. Born and raised in Detroit, Michigan, Robin began playing the guitar at the age of 7, started his first band at age 14 and composed and recorded his first album before he turned 18.
Robin Miller who has his own Pandora station has recorded albums with various artists for labels such as A&M, MCA, and RCA. Proficient on guitar, keyboards, bass, and mandolin, Robin loves to demonstrate his versatility through rock & roll, blues, new age, and many other types of music.
His music receives airplay on cable radio and FM stations across the USA and Canada, and musical streaming through DMX and MUZAK satellite channels.
Currently living in Sedona, Arizona, Robin performs locally and continues to create new composition, always stretching his musical gift to new heights. 
His son Eric Miller also extremely talented was born in Alpena, Michigan, but grew up in Detroit. He began seriously playing guitar at the age of twelve, inspired by all the great rhythm-n-blues and rock-n-roll of the area. Coming from a family of musicians and artists,    Eric started playing professionally when he was sixteen. In no time he was playing some of the hottest and biggest venues of the Detroit Metropolitan area.
Hungry for travel and exposure to different sounds and music, Eric left Detroit in the mid 90's to travel to Europe where he spent months busking on the streets of France, Italy, England, Ireland, and eventually Spain. It was there that he was seduced by the art of flamenco. After returning to the states, he was privileged to meet and eventually perform with La Dama Maria del Carmen, a world-renowned flamenco dancer who has performed with such flamenco greats as maestros Carlos Montoya and Juan Serrano.
After several years of disciplined study and performance of flamenco, Eric found himself drawn towards Brazilian music, inspired by the brilliance of masters such as Antonio Carlos Jobim and Caetano Veloso. Eric says, "There is so much ocean and sun in bossa nova and samba that it is always refreshing to listen to."
Eric and Robin perform together on Thursday December 12th from 6-9 p.m. and there is no cover. On Friday Night December 13th, Eric will be performing with his band from 7-10 p.m. This is an evening for dinner and dancing. There is a $10 cover on Friday Night. The venue is set up like a supper club so you enjoy your table for the evening. This night the music has a Latin flare.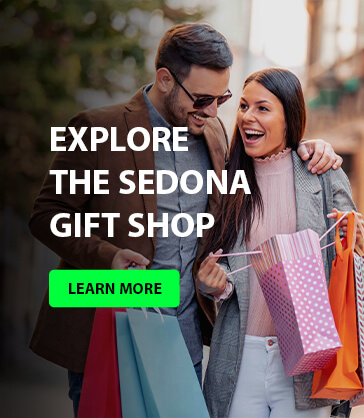 On Saturday night Dec 14th at 7 p.m. Sound Bites Grill features the Leon J Band. Leon was inducted into The Blues Hall of Fame by the National Heritage Foundation in 2011, Leon's notable style influence flows from the Delta. Acknowledged as a Music Historian, Leon has a passion for rhythmic interpretation and the stories behind it, in all of his music. 
His captivating live performances highlight his vocal and musical talent which has garnered a reputation for uncommonly entertaining audiences with his story telling and musical styles true to the original formats of the early Juke Joints on the plantations when featured artists would bring a variety of influence and style to each show. Leon's main focus is Acoustic Blues/Rock, Country, Country blues, and Americana.
Performing professionally since 1992 he formed and fronted the midwest band Blue Country 92-98′, the acoustic percussion duo Undercover Acoustic from 2001-2007 and then formed Leon's JukeJoint performing both solo, as a duo and with a full band at major music events and venues including the world famous MIM – Music Instrument Museum, the Telluride Blues Festival where he was an honored winner in the Acoustic Showdown in 2009, to AZ and Sturgis Bike Week events, multiple International music festivals, and all over the southwest US as a resort feature and headline act.
This evening is also meant for dinner and dancing. There is a $10 cover. The music will play until 10 p.m. You may order dinner or just enjoy the music.
Sunday Dec 15th you will chill with David Vincent Mills who performs on the baby grand from 5-8 p.m.  Since the age of 4, Mills has been composing songs and at the age of 6 he formally began his piano studies. By the age of 10 his father began teaching him trumpet and he played in symphonic and jazz big bands through middle and high school. His true love was the piano though, and now is his main instrument. 
In his early teens, Mills began studying with renowned pianist and composer Clare Fischer. Later in college at RCC and UCR he broadened his palette to include all Western musical styles and various musical genres of the world. Today he is interested in free-form improvising as well as using his original compositions as a launching pad for improvisation, tapping into an assortment of musical genres and discovering the common ground within the juxtaposition of those genres. 
Mills also works as a composer creating jingles for radio, soundtracks for videos, audio books, websites, television and original songs for his projects and independently released CDs. In addition, Mills has been a studio musician as well as a producer for numerous recording artists in the genres of jazz, rock, and folk. There is no charge to enjoy David.
Sound Bites Grill is open daily for lunch and dinner at 11:30 a.m. There is always great views whether it is the red rocks or the stage. There is not a charge to eat in the venue. Some performances have a fee or ticket attached (call for details). Information and reservation are available by calling 928-282-2713 or visiting www.soundbitesgrill.com