Sedona AZ (May 17, 2014) – Camp Bear Wallow, "The Art Camp For Kids!", is in full swing for the summer with new art projects like insect paintings, bird houses, Origami, Lego sculptures,  balloon art, mechanical puzzles,  bubble art,  fiber clay sculptures, walking sticks, paint brush making and more!  The camp is at the Sedona Creative Life Center, in the art cabin, M-F  from 9:00-12:30pm, and is accepting ages 6-11.
This four week summer art camp promotes the joy of  creativity, play and the arts, to all children, regardless of their financial situation. Its purpose is to teach the importance of the creative process   increasing self esteem, self expression, problem solving and critical thinking.   At the end of the four weeks, the camp will present a demonstration exhibition tea party where each child will create and explain their favorite  art process (ie: brush making).  This will be a public event with parents invited and refreshments.  The camp can accept 12 children each week,  and  they may sign up for one week or all 4 weeks. This year we will adding breakfast and lunch daily.  
Here is the schedule  for classes:
JUNE 2nd WEEK 1:  Mural painting .  The children will learn painting techniques,  skills, and work with new materials and  the color wheel. This session is designed specifically for children interested in painting and painting techniques. They each will create personal abstract paintings/drawings and be a part of creating a large mural. Other activities maybe incorporated into the week, ie: hand-imations.  where hands are painted to make animal forms.
JUNE 23rd, WEEK 2:  Lego Sculptures, Science/art projects, puzzle solving/  house model building,
animal sculptures.  This session is designed specifically for  boys/girls who are interested in building things, critical thinking and problem solving . Guest Artist will be Tyler Barrett: Problem solving with puzzles.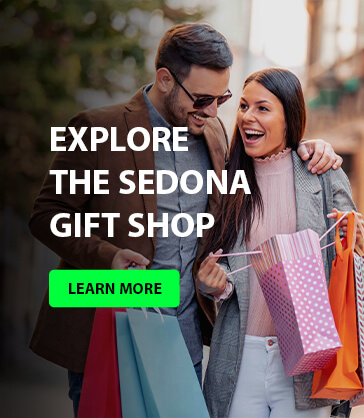 JULY 7th WEEK 3:  Garden and Art:  In this session we will make paint brushes, bug drawings, flower  sculptures, vegetables and the color wheel, painted walking sticks, & sculptural tree collages.   This session is designed for children  interested gardening, planting & in the earth. Guest Artist:  Amy Gordon: Color wheel
JULY 14TH WEEK 4:  the 4 favorite sessions of the summer art camp will be repeated this session, so it can be anything from Legos to painting, to origami to fiber clay sculpture. (TBA the wk before).  The last day of this week is also the End of camp tea party, where each child demonstrates their favorite art.
The Director, Nancy Robb Dunst, M.C., has been a professional artist for 32 years and was the Arts Education Coordinator for the City of Sedona for the past 5 years and is presently the Art Education Coordinator for Gardens for Humanity. She brings art into the classroom in 5 different schools in the Verde Valley. She is Sedona's first recipient of the Mayor's Individual Arts Award; and the first artist to be awarded a $5000. project grant from the city of Sedona.  Commissioned by Sky Harbor International Airport, The City of Yuma,  Harkins Theaters,  the Kierland Resort and others,  she is in numerous art collections.  Dunst has been an artist in residence at the Sedona Red Rock High School (2yrs) , at the Madison School District (Phx.) for 2 years, De Miguile  Elementary School in Flagstaff, the Grand Canyon  and has taught art at ASU, WIU, and the Sedona School District, YC, CCC and SAC. This will be the sixteenth year that she has offered the Camp.  For more information about the camp contact Nancy at 282-0776  or  nrdunst@yahoo.com
The camp is run on a slide scale, from $20-$70 a week, dependent on family income  and has been partially funded in the past by: the Sedona Arts Festival, Sedona Visual Artists Coalition and Gardens For Humanity,, Tutnick Attorney at Law, DuCharm Framing, Yavapai Food Council and Sedona Dental Arts. To register Contact Nancy Spheeris at 282-9300 or  email  her at mail@sedonacreativelife.com