By Cheryl Yeatts, Manager of Sedona Public Library in the Village

Sedona AZ (May 3, 2013) – Whether you want to try an e-reader for the first time or can't wait to borrow a popular title, Sedona Public Library's NOOK lending program fits the bill. Sedona Public Library and Sedona Public Library in the Village have a limited number of pre-loaded NOOKs available for patrons to check out. These e-reader devices were purchased from Barnes and Noble with funds granted by the Arizona State Library, Archives, and Public Records Agency, a division of the Arizona Secretary of State, under the Library Services and Technology Act.
Patrons 18 and older with a library card from the Yavapai Library Network may borrow a pre-loaded NOOK Simple Touch for up to three weeks. NOOKs may not be placed on hold or renewed. As with other library items, there is no charge to borrow a NOOK, but the borrower's account will be charged for late, damaged, or lost NOOKs.
Sedona Public Library decided to circulate e-reader devices for several reasons. First, the Library wanted to give patrons the chance to try an e-reader and to become familiar with the device. The NOOK Simple Touch is small enough to hold in your hand and to slip into a bag or a purse. The device weighs 7.48 ounces, making it lighter than a paperback book. It has a long battery life and is simple to charge. The no-glare touchscreen display is easy to read and navigate. With a few taps on the screen, the reader can change the font and text size.
Next, the Library wanted to give patrons electronic access to popular books. The NOOKs come pre-loaded with a variety of titles that include new and popular bestsellers such as "Gone Girl" by Gillian Flynn, "Wild" by Cheryl Strayed, "Killing Lincoln" by Bill O'Reilly, "The Inn at Rose Harbor" by Debbie Macomber, and "Hard Country" by Michael McGarrity, just to name a few. For Spanish speakers, we are offering a pre-loaded NOOK with books in Spanish. During the three-week circulation period, borrowers may read any or all of the twenty-two books in the NOOK library. Patrons may NOT download books to these devices.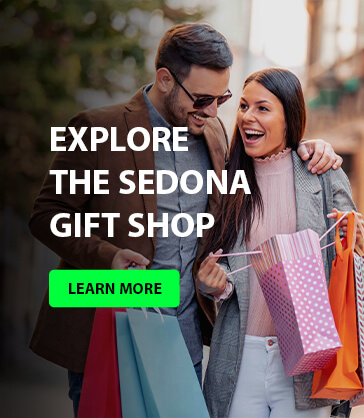 Sedona Public Library will be the first library in the Yavapai Library Network to circulate e-readers. Since the Library is constantly seeking ways to meet the ever-changing demands of technology and to better serve our library patrons, we are interested in getting feedback. Borrowers will be asked to complete a short survey about their e-reading experiences. This information will be compiled and assessed to determine the popularity and success of our e-reader pilot project.
When you are ready to borrow a NOOK, stop by the reference desk with your library card. Allow 5 to 10 minutes to complete the NOOK loan agreement and for staff to show you how to use the device. The Library invites you to be among the first to check out a NOOK Simple Touch.
Sedona Public Library is a private, 501(c)(3) non-profit corporation, supported by donations and grants. Your tax-deductible donation may be sent to: Sedona Public Library, 3250 White Bear Road, Sedona, AZ 86336. Thank you for your continuing support of free library services.