Cottonwood AZ (July 3, 2020) – Friends of the Verde River is pleased to welcome Jeni O'Callaghan as the new President of the Board of Directors. O'Callaghan stepped into the prestigious role on July 1, formally occupied by Chip Norton since December 2011. 
O'Callaghan has a keen eye for agriculture and river friendly business practices as she and her husband own a beef farm called Rancho Tres Brisas in Camp Verde, AZ. O'Callaghan brings vast experience in many facets of conservation, civic duty, business ethics, along with an overwhelming love for the river.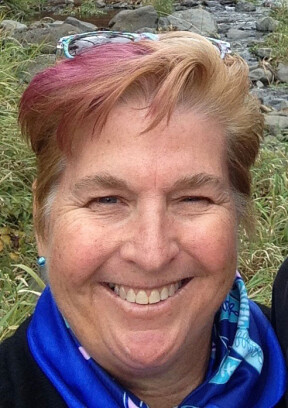 "Over the past decade, Friends has evolved from a small local team of volunteers to a remarkable watershed steward", says Kim Schonek, Verde River Program Director for The Nature Conservancy in Arizona. 
"Their work is a holistic approach to conservation addressing everything from invasive species to water markets. Chip's leadership and vision for the organization, coupled with dedicated staff and board members, has put in place the key strategies to protecting the Verde River and its tributaries into the future. I am thrilled that Jeni is stepping up to President of Friends to continue to find conservation solutions that benefit the local economy and community. Jeni is open-minded and thoughtful; constantly working on solutions to reduce water demand in her own business endeavors and within the community."
Norton voluntarily stepped down to Vice President and has one more year on the board before he retires in June 2021.  
"It's important for all non-profit boards to have fresh leadership, new perspectives, and unique ideas to further the organization", says Norton. "I gave my time and will continue to be involved in Friends' vision for a healthy flowing river for years to come. I have total confidence in Jeni being the right person to lead the organization into the future; she is special and will succeed in whatever she pursues." 
Norton's leadership at Friends of the Verde River and in the wider community of river conservation is significant. He inspires us all to focus on a healthy, flowing Verde River. Plus, he enjoys having a good time, boating and birding on rivers.
As Norton ends his almost decade of leadership as Friends' Board President (and former CEO), he will be staying on the board and in a position of leadership as the Vice-President. 
"As Friends' first Executive Director, I have personally benefited from Chip's mentorship about the Verde River and his leadership on the Board", says Nancy Steele, Executive Director. "I'm so pleased to have Jeni stepping into her new role as Board President. Jeni joined the Board of Friends in 2016 and has served as the Board Secretary for the past two years. Jeni also chairs the Friends' Development Committee. Jeni is an artist, a rancher, and a teacher; she is fearless and playful, a combination that enhances her abilities as a leader in nonprofit governance.
I look forward to her leadership as the incoming President of the Board."
In addition to Jeni and Chip, the other officers starting in July will be Tony Gioia of Camp Verde as Secretary, and Brent Bitz of Sedona as Treasurer.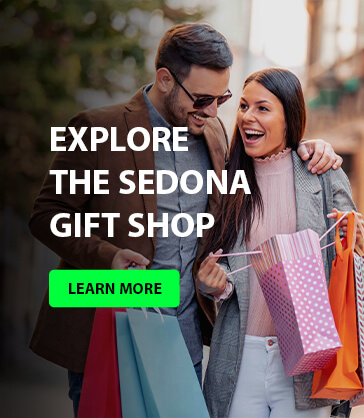 "Friends has been very fortunate to have such dedicated and inspirational leadership under Chips' presidency", says Marsha Foutz, founding board member. "We look forward to continuing his legacy and hardworking traditions under the new leadership of Jeni."
The board is composed of people who are passionate about a healthy, flowing Verde River system that supports our unique environment, vibrant economies, and quality of life for now and into the future. Other board members include Tony Gioia, Brent Bitz, Peggy Chaikin, Jennifer Diffley, Harry Sweet, Marsha Foutz, Thomansene Cardona, and Shelley Detwiller DiGiacomo.
"Chip is such a capable, strategic, humble and strong leader. He sees the big picture and is a strong influence behind the scenes. He is a collaborative leader and knows how to explain how the quality of life and the quality of the river are deeply intertwined", says Peggy Chaikin, founding board member. 
Chaikin continued to discuss how both Jeni and Chip love the river, love conservation, and understand that the river is the heart and soul of the Verde Valley. Across the board, there is an overwhelming mutual feeling to be lucky enough to be in a role to preserve and protect the river.
The members of Friends' volunteer 10-person board represent a diverse environmentally minded conservation community here in the Verde Valley. Each member serves a three-year term, sitting on multiple committees to enhance programs and the structure of the organization.
If you are interested in serving on the Friends board, please email contactus@verderiver.org. 
Friends of the Verde River is a 501(c) 3 non-profit organization with a mission to work collaboratively to support a healthy Verde River system. Friends envisions a healthy, flowing Verde River and tributaries that support the unique environment, vibrant economy, and quality of life for future generations. Friends focuses on restoring habitat, sustaining river flows, and building supportive communities. They proactively engage in a combination of "boots-on-the-ground" projects and policy solutions guided by sound conservation principles and which meet human and environmental needs in an outcomes-oriented manner.
###
Chip Norton, a third-generation Arizonan, lives next to the Verde River in Camp Verde. He retired from his project management career in 2008 and currently serves on several nonprofit, municipal and regional boards and commissions. Chip is an advocate for community-based solutions to conservation challenges, and he is excited about the prospect of working with a diverse group of partners to achieve conservation goals in the Verde watershed.
Jeni O'Callaghan is a third-generation artist. Her art reflects much of the southwest desert she grew up in and still lives in today. Jeni has been coming to the Verde Valley since her grandfather bought Rancho Tres Brisas on the Verde River in 1963. "It just seemed natural for Mike and I to move here in 2008, Tres Brisas is a paradise." Besides artwork, Jeni enjoys time with her family, teaching new nurses at Yavapai College, kayaking, traveling—especially to the Sea of Cortez, birdwatching, and raising beef with her spouse, Michael.